Project in progress. More content on it's way!
A Crowdsourced Museum
A museum is typically a depository for collecting and displaying objects having scientific, historical or artistic value. What does it mean to collect or display? Who decides what's culturally significant? Is it possible for a more generative approach to act of displaying? This project seeks to make visible the vast networks of information being created constantly through all web connected devices, and translate them into mixed reality (MR) architectural interventions.
Site
Acting as connector, or node within the city, this building sites itself at a major intersection of both cultural identity and also of multi-modal means of transportation. Focusing on both the historical, static memories and information of Boston's past, the building is able to navigate a rich heritage while providing a constant source of new points of view governed by what the public actually deems "see worthy".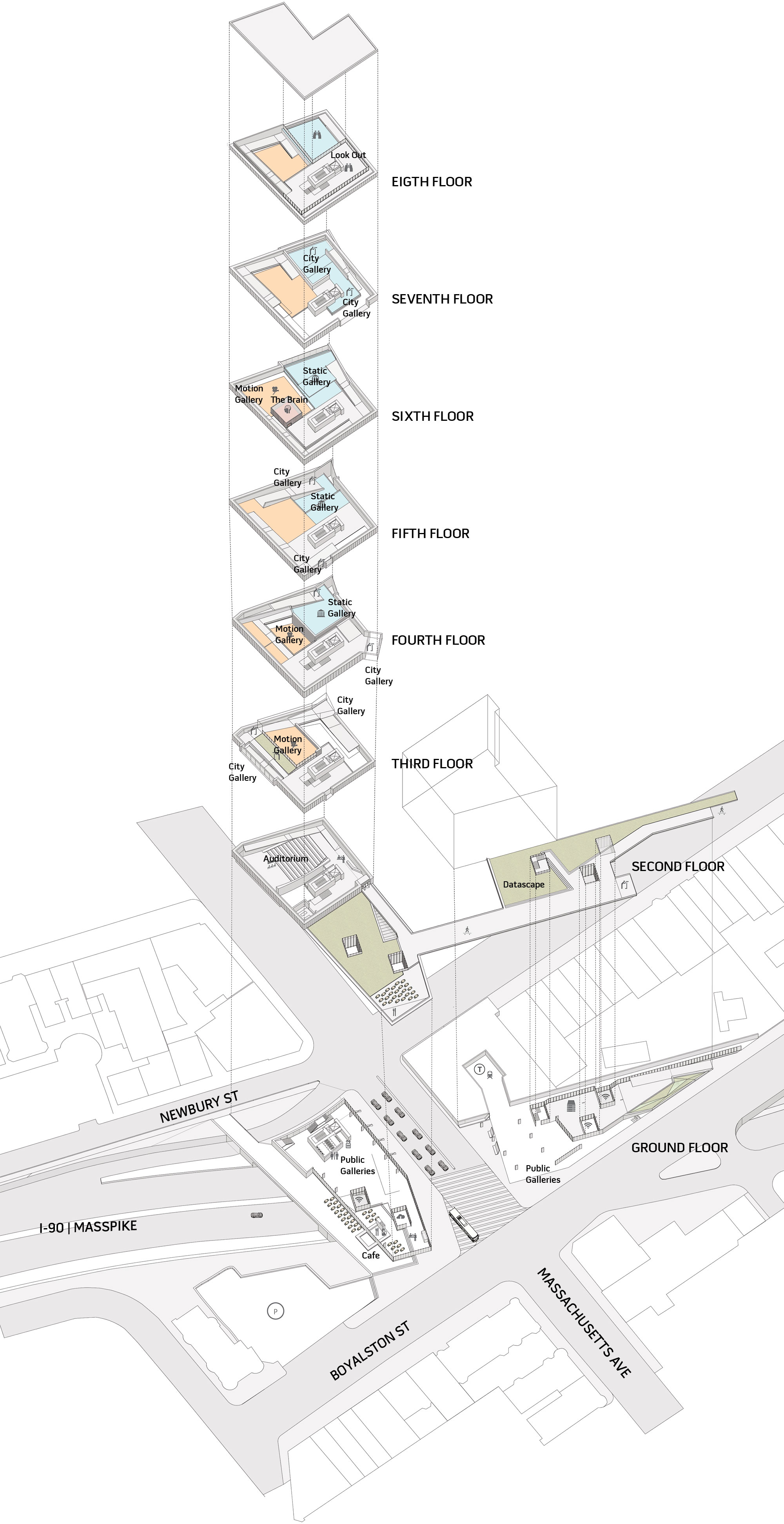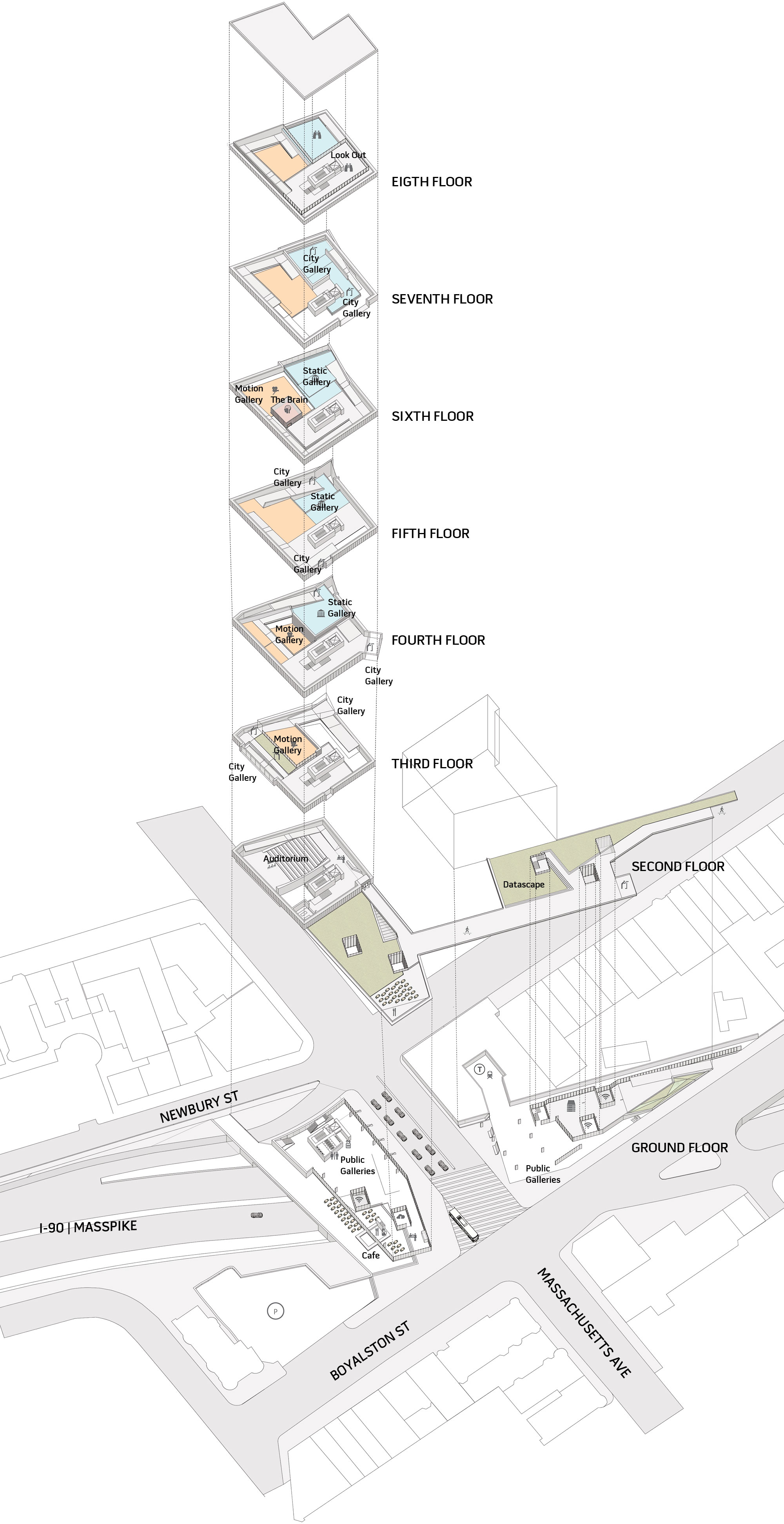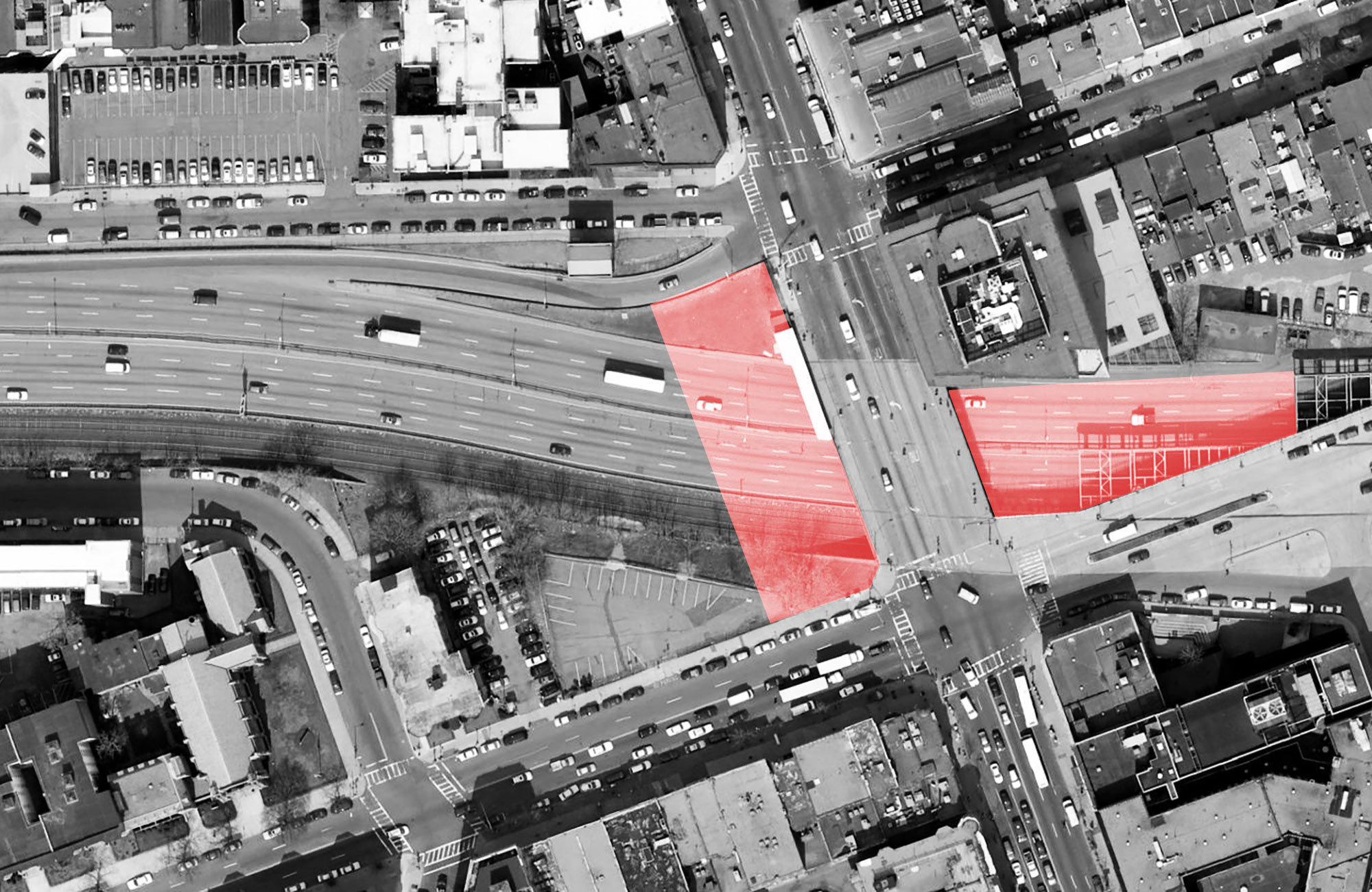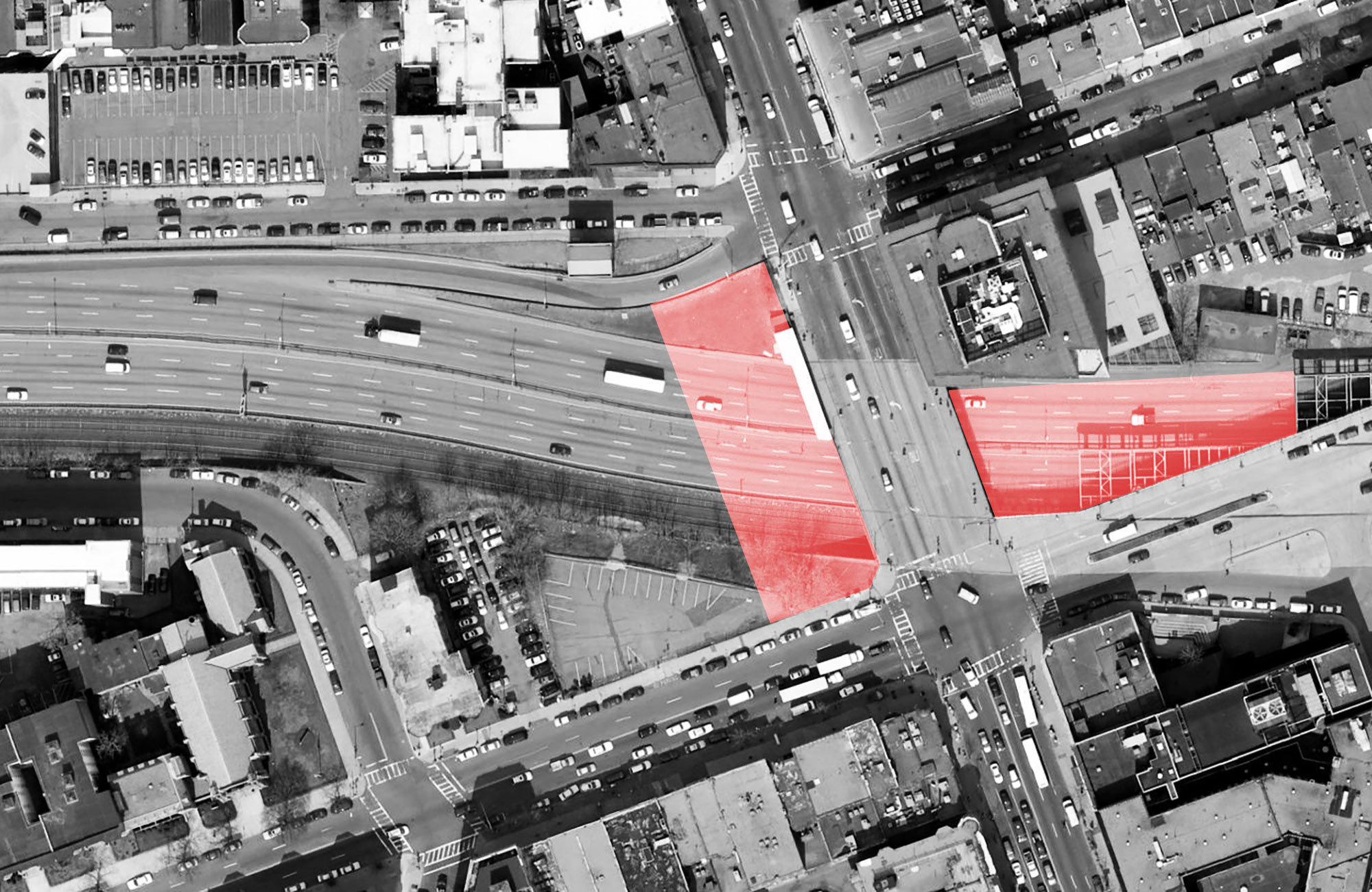 Above Site location - over i90 at Mass ave and Newbury St.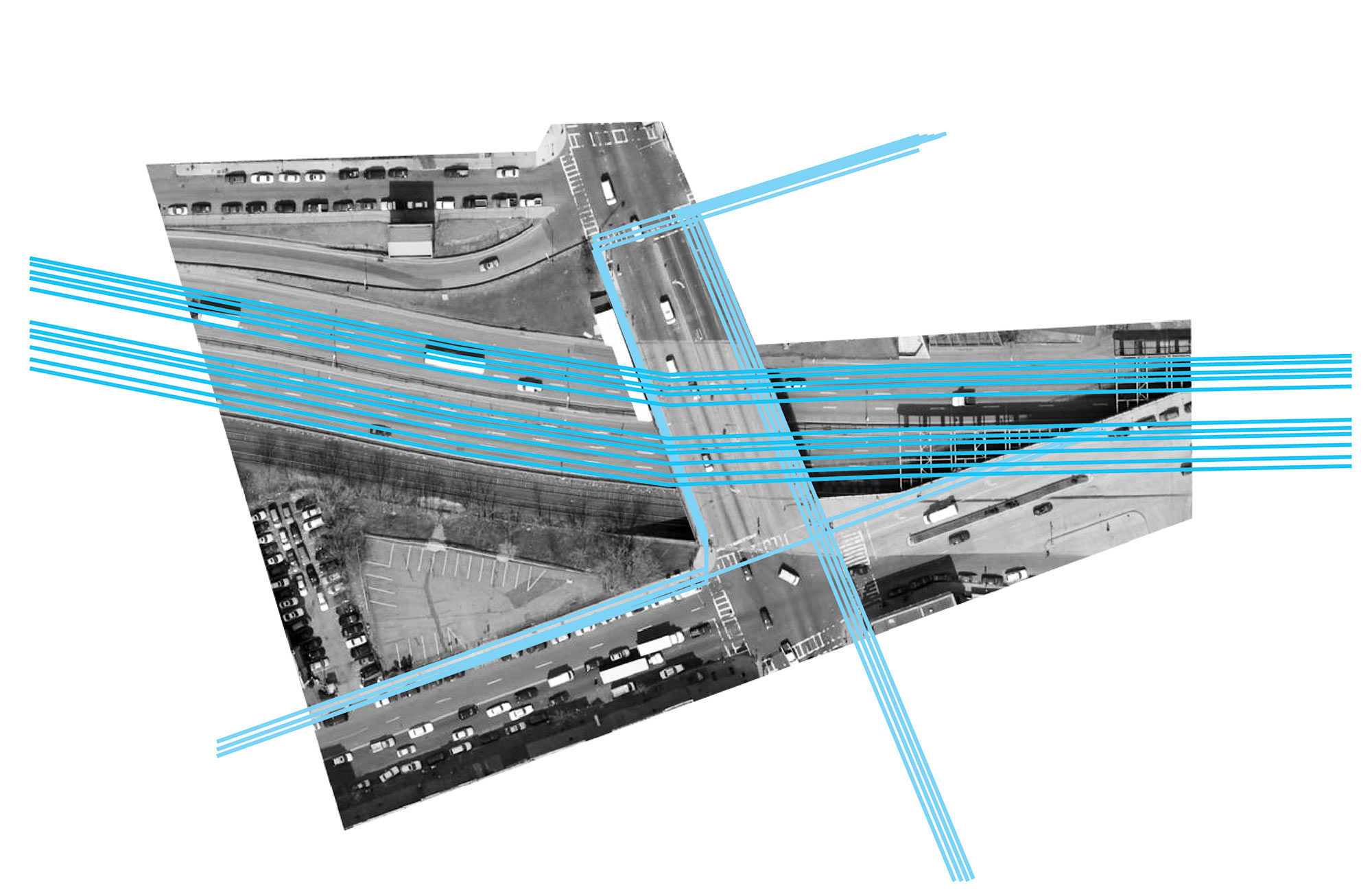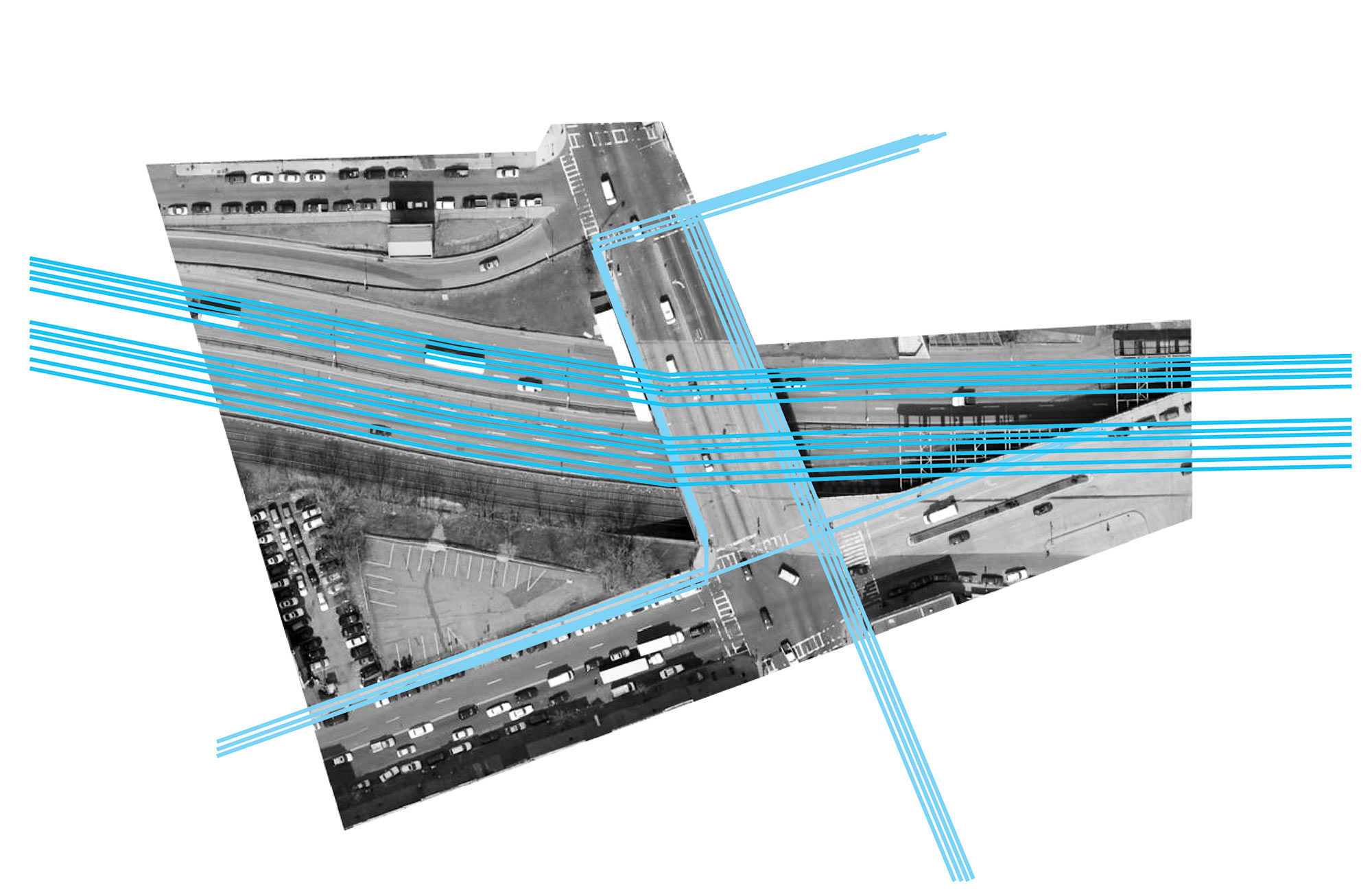 Above Pedestrian & Vehicular Flow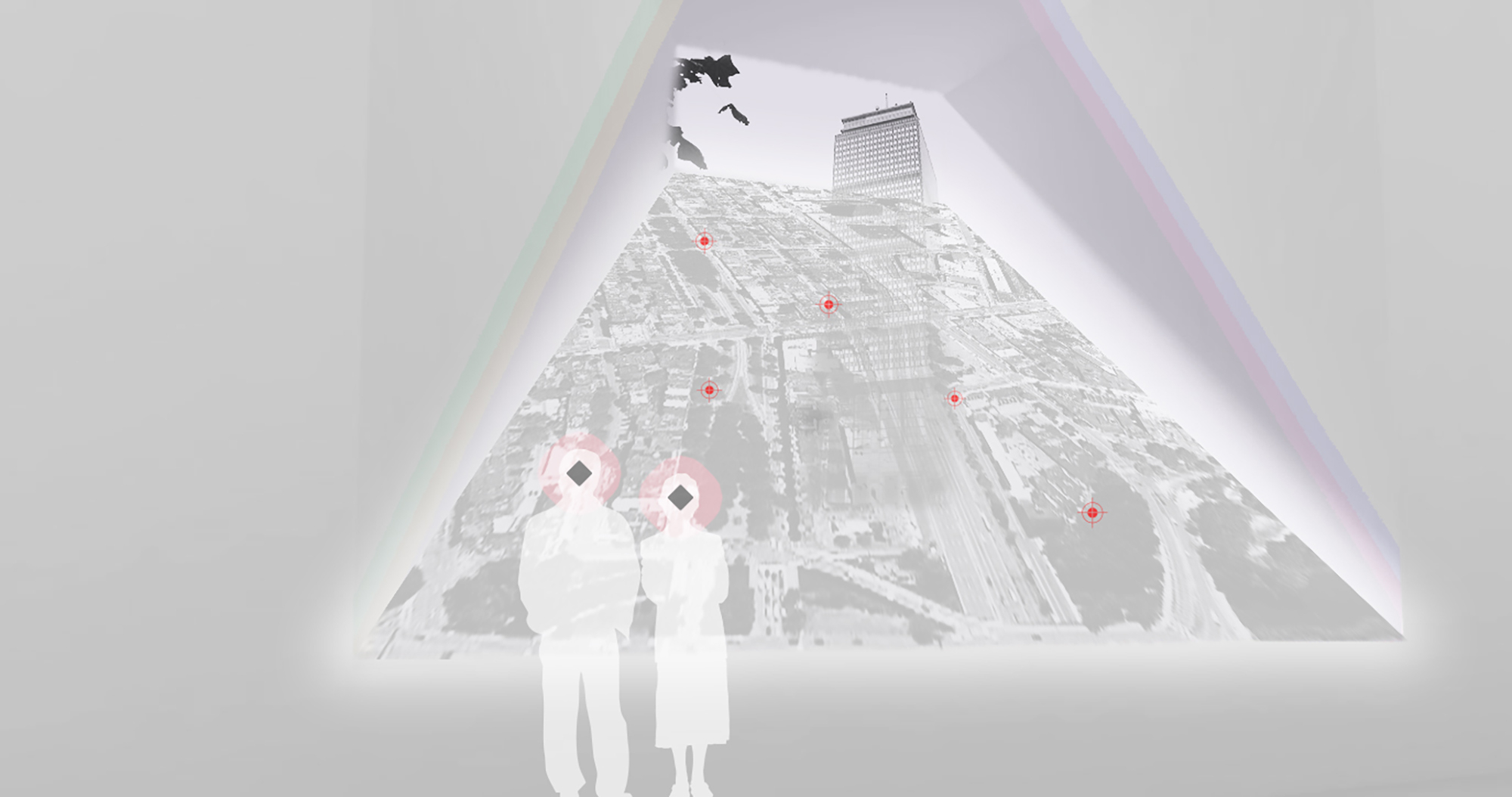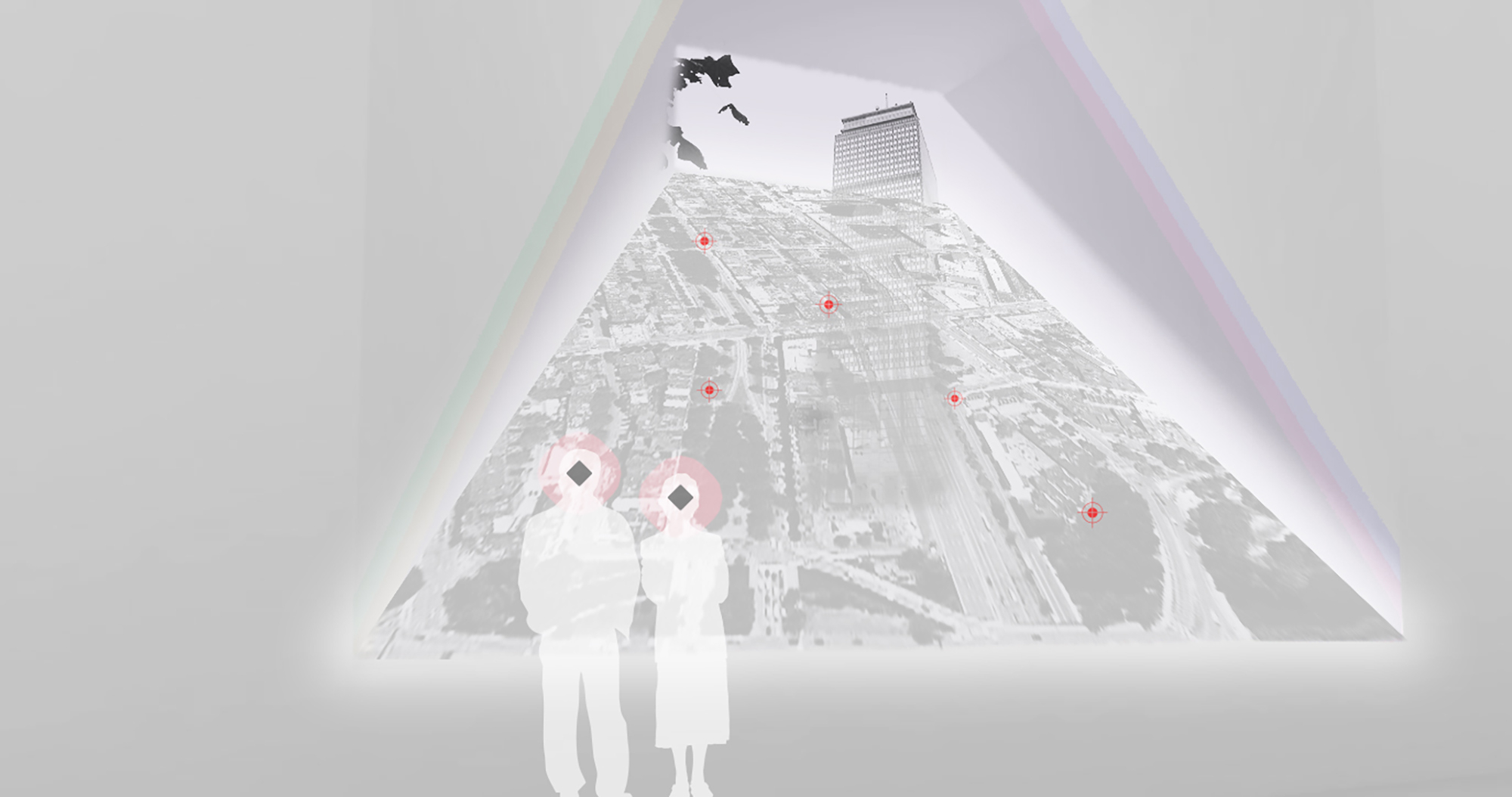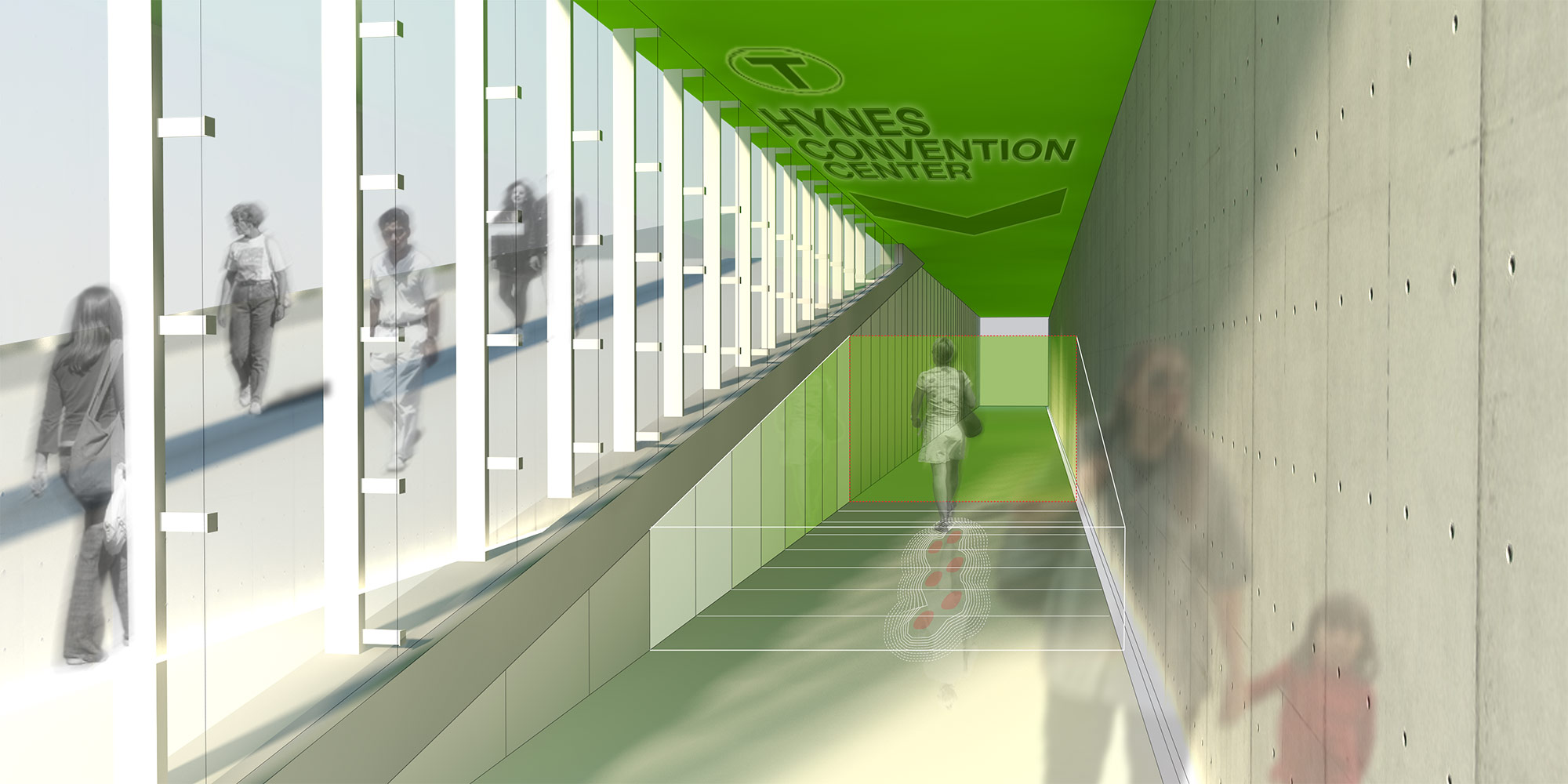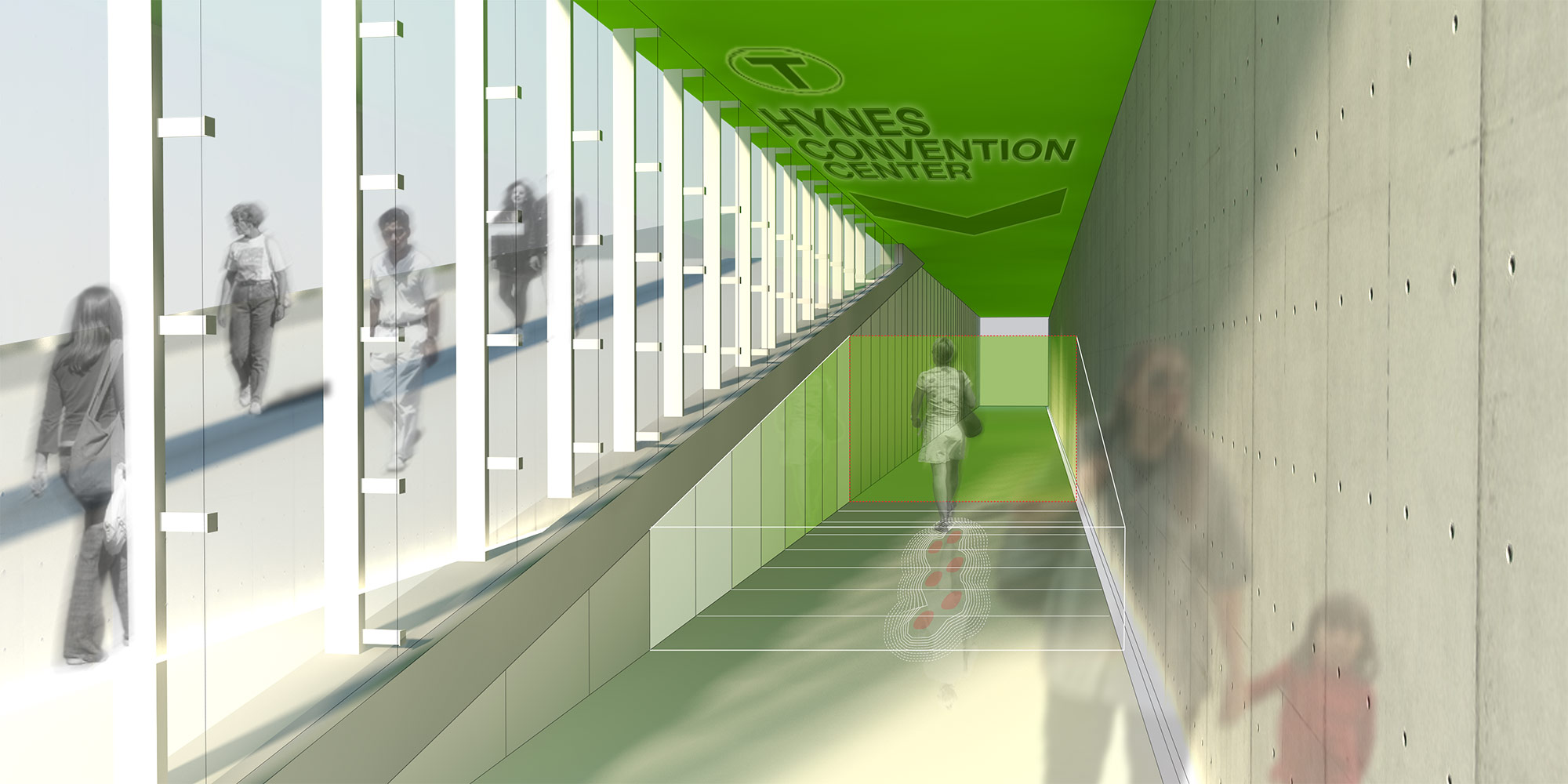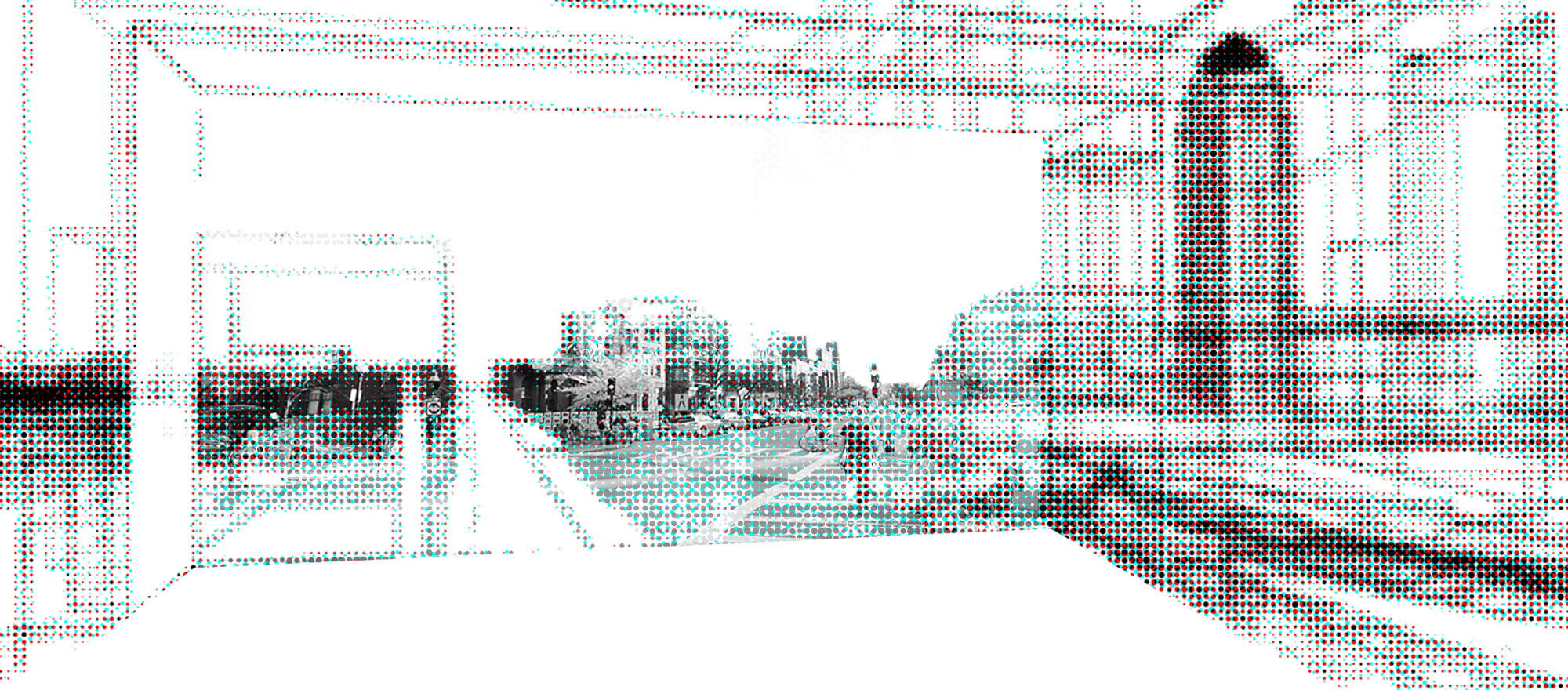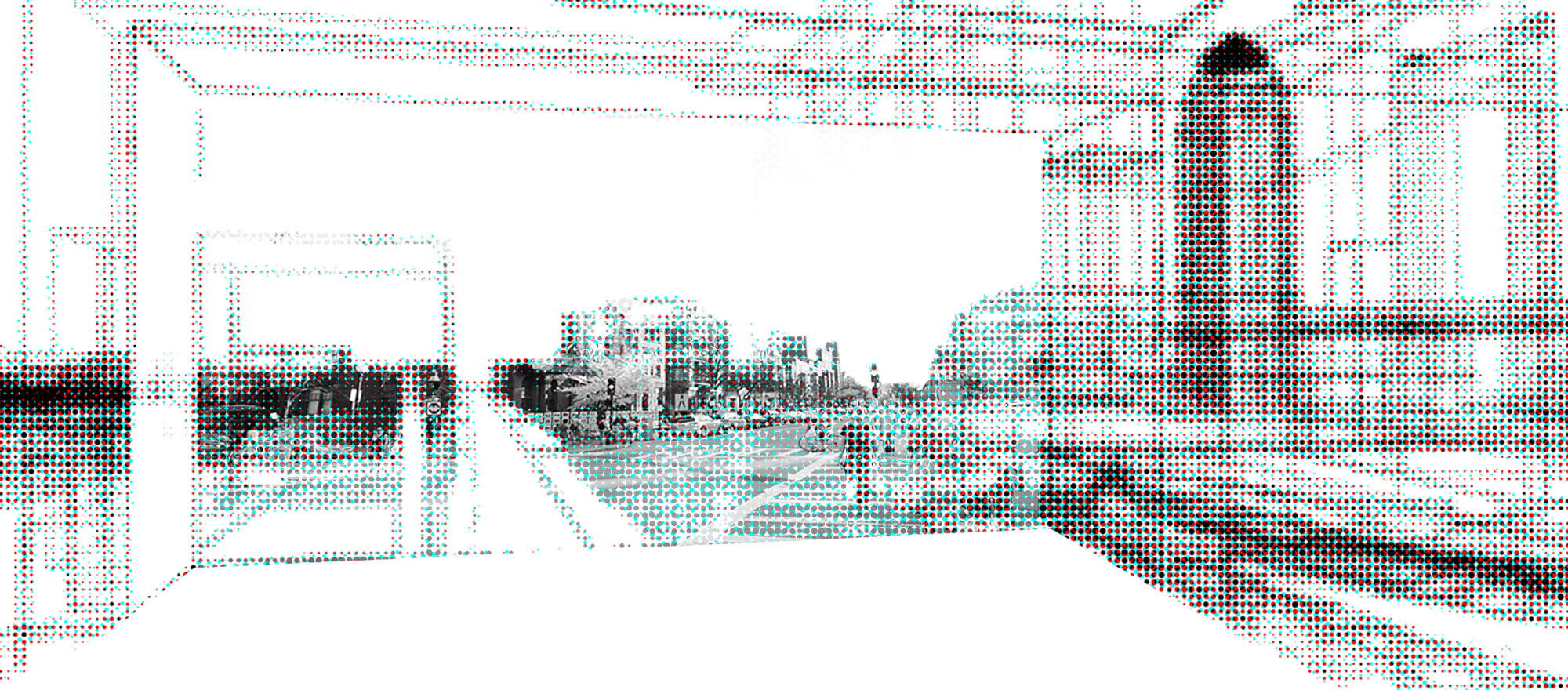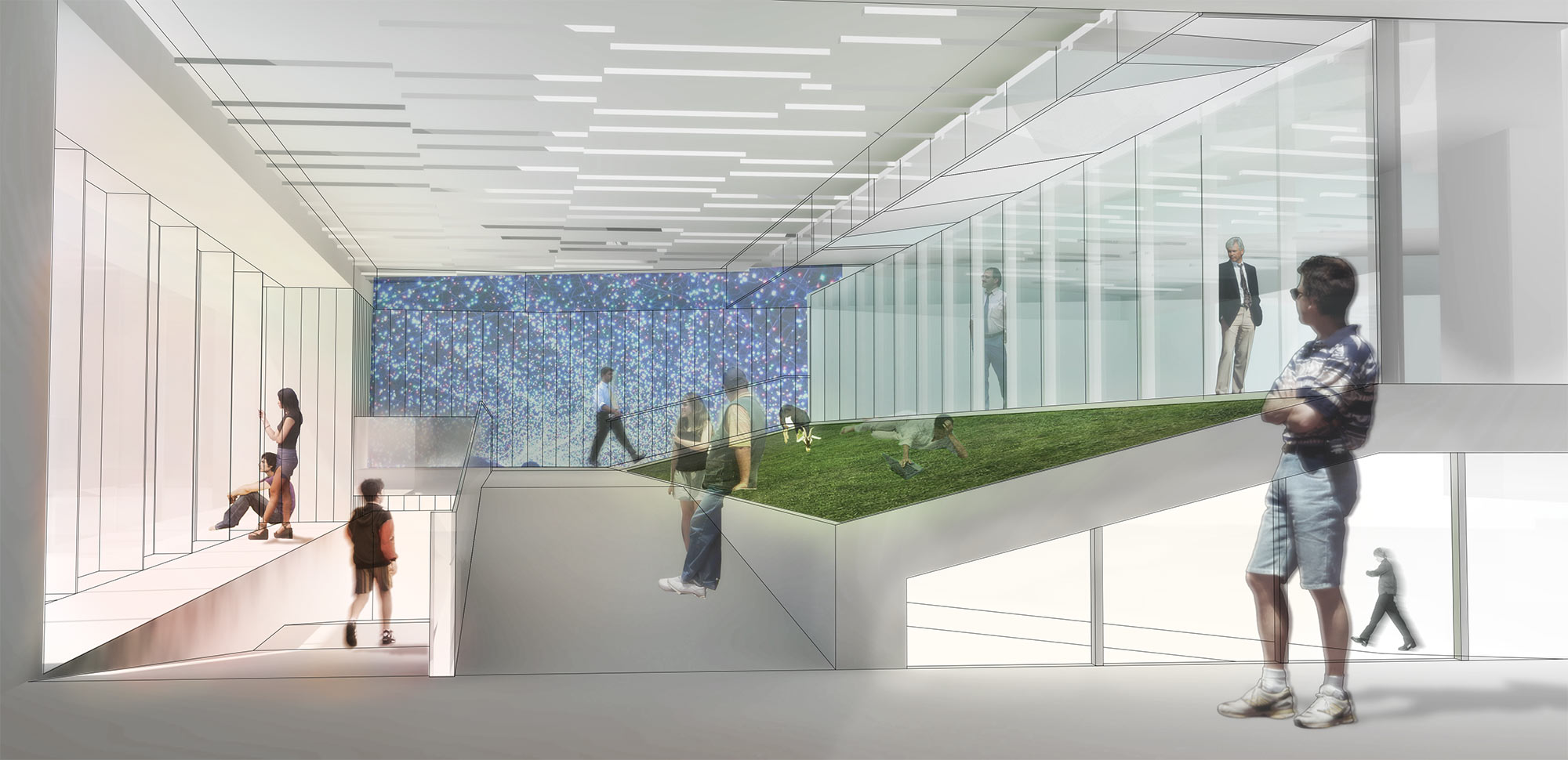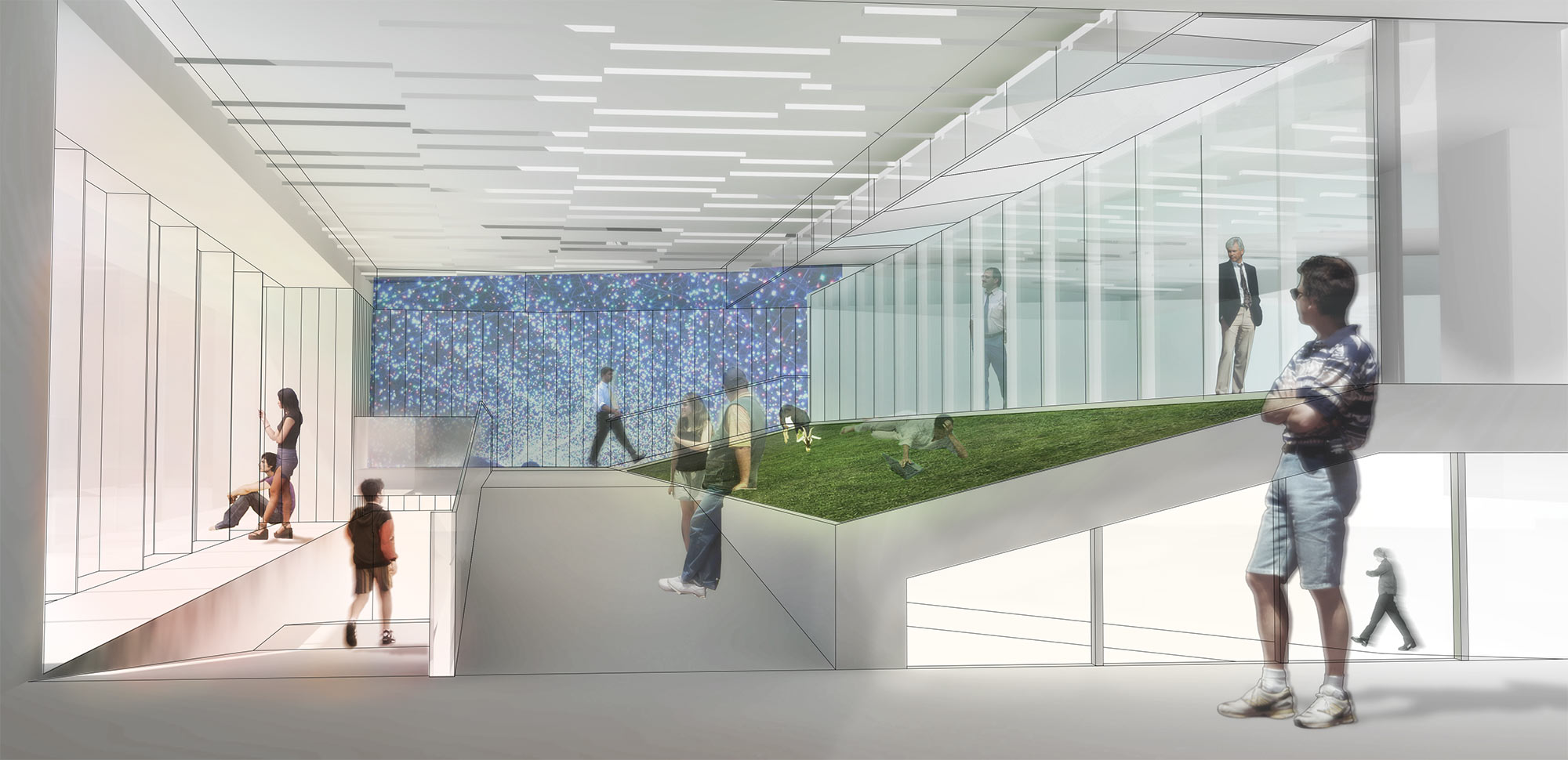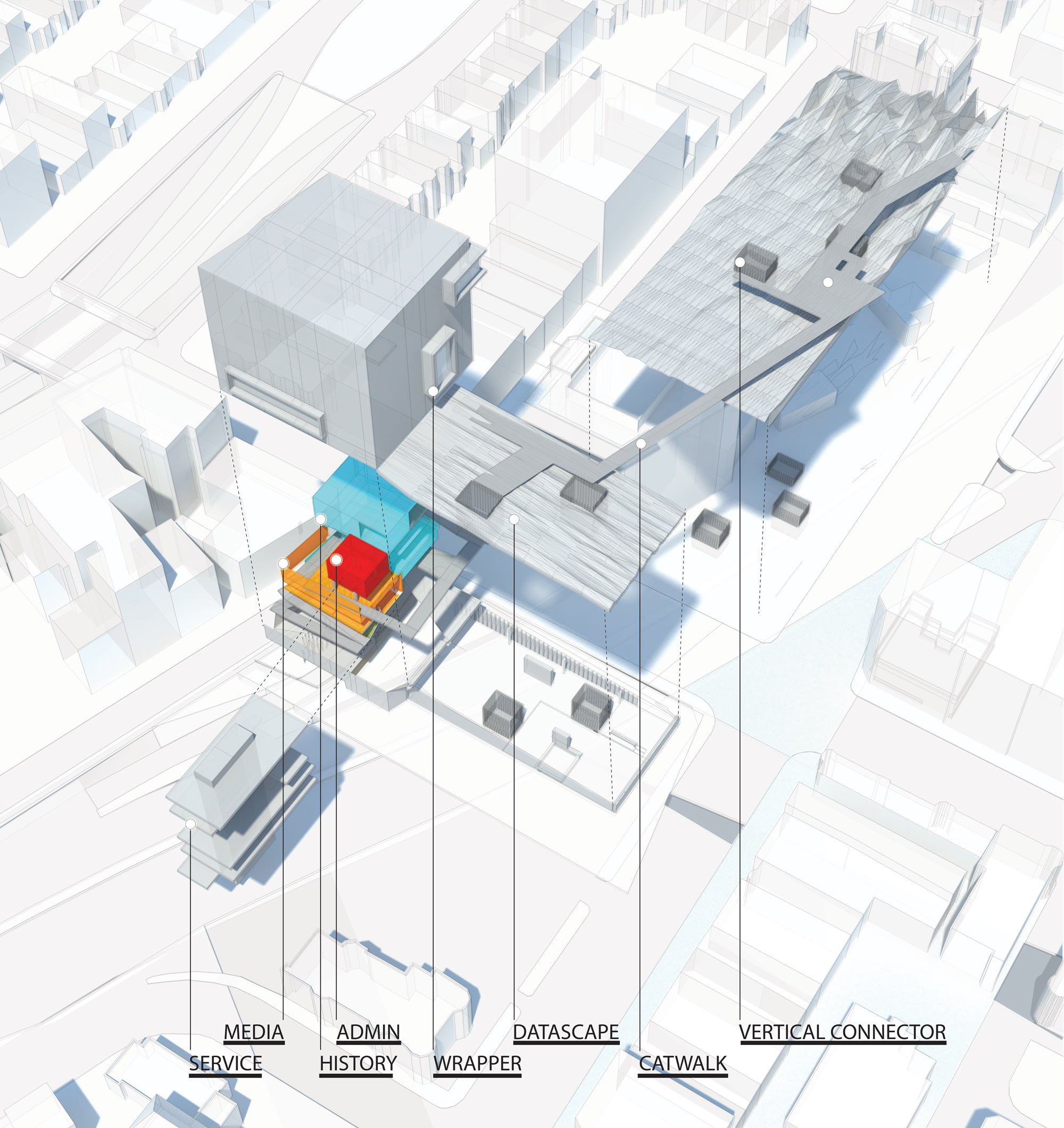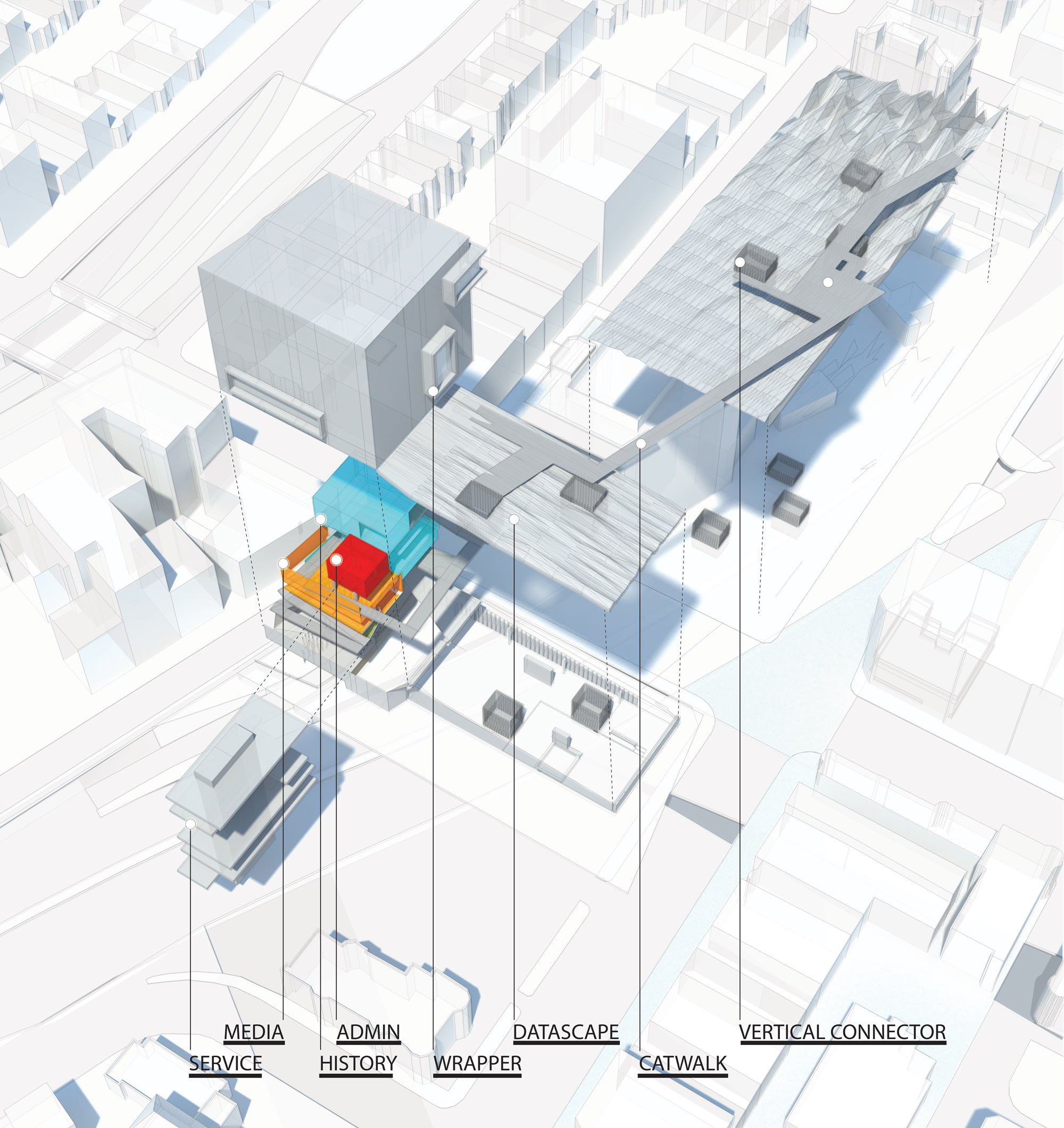 Upon arrival at the museum, you are greeted by a woman from behind a large marble desk. She asks if you've been here before, which you haven't so she explains that you need to connect to the museum before entering. She walks you through the process before giving you a white pair of goggles.