A three-week design partnership with Education First while at General Assembly. 
We redesigned the tour enrollment page to include more dynamic elements—an interactive itinerary and map, social media integration, and a customizable interface for teachers to add their personal brand to trips.
Currently, the tour page is focused on teachers who would like to lead a trip. The goal is to create a tour enrollment experience for travelers and parents that demonstrates the value of educational travel and motivates students to sign up.
Generate interest and buzz around the tour before the recruitment meeting hosted by a teacher, so that someone could potentially enroll without attending the meeting in person—all the while making it an intuitive and fun experience.
User Research, Lo-Fidelilty Sketches / Wireframes, User Journeys, High-Fidelity Prototype, Visual Design (mobile)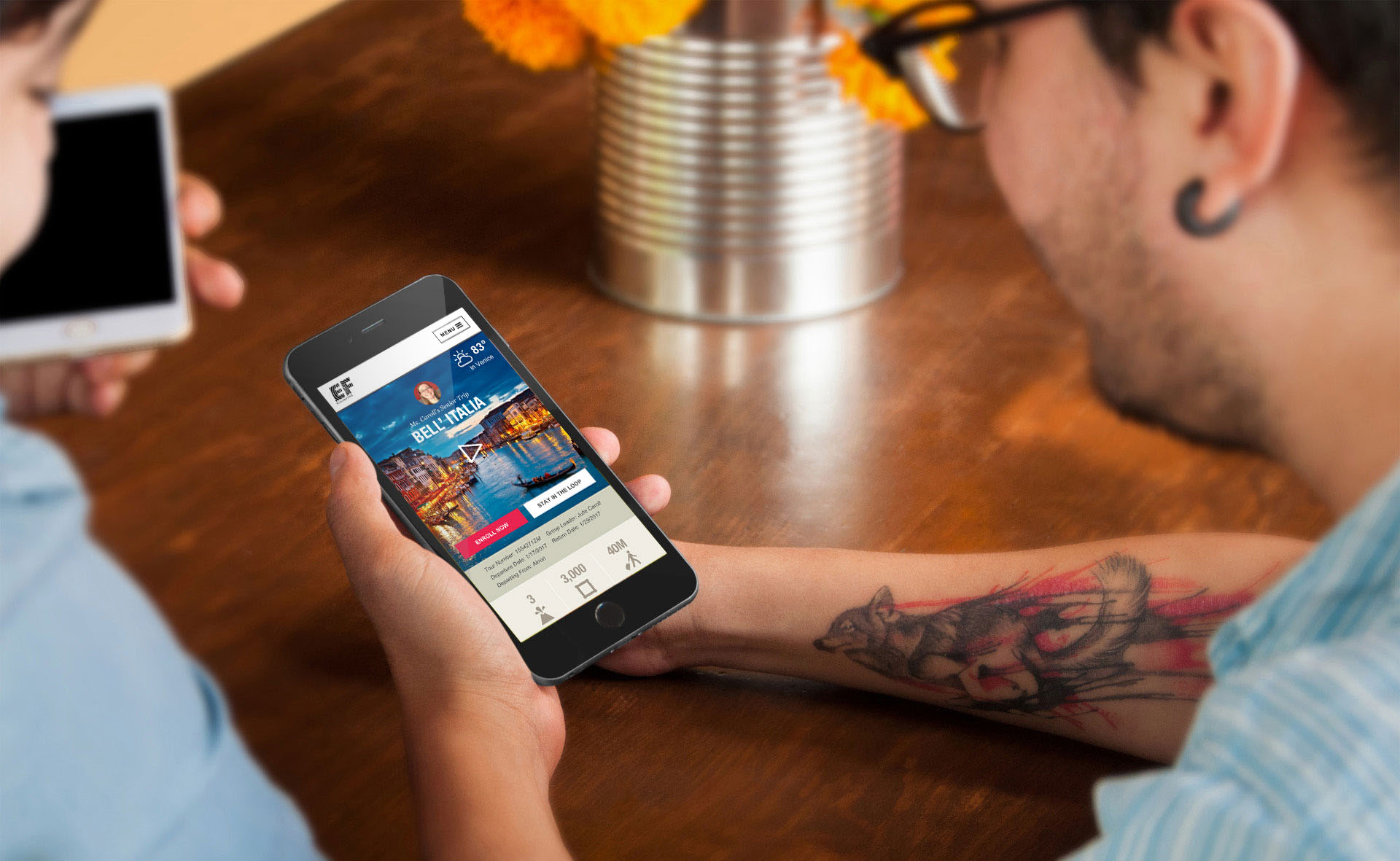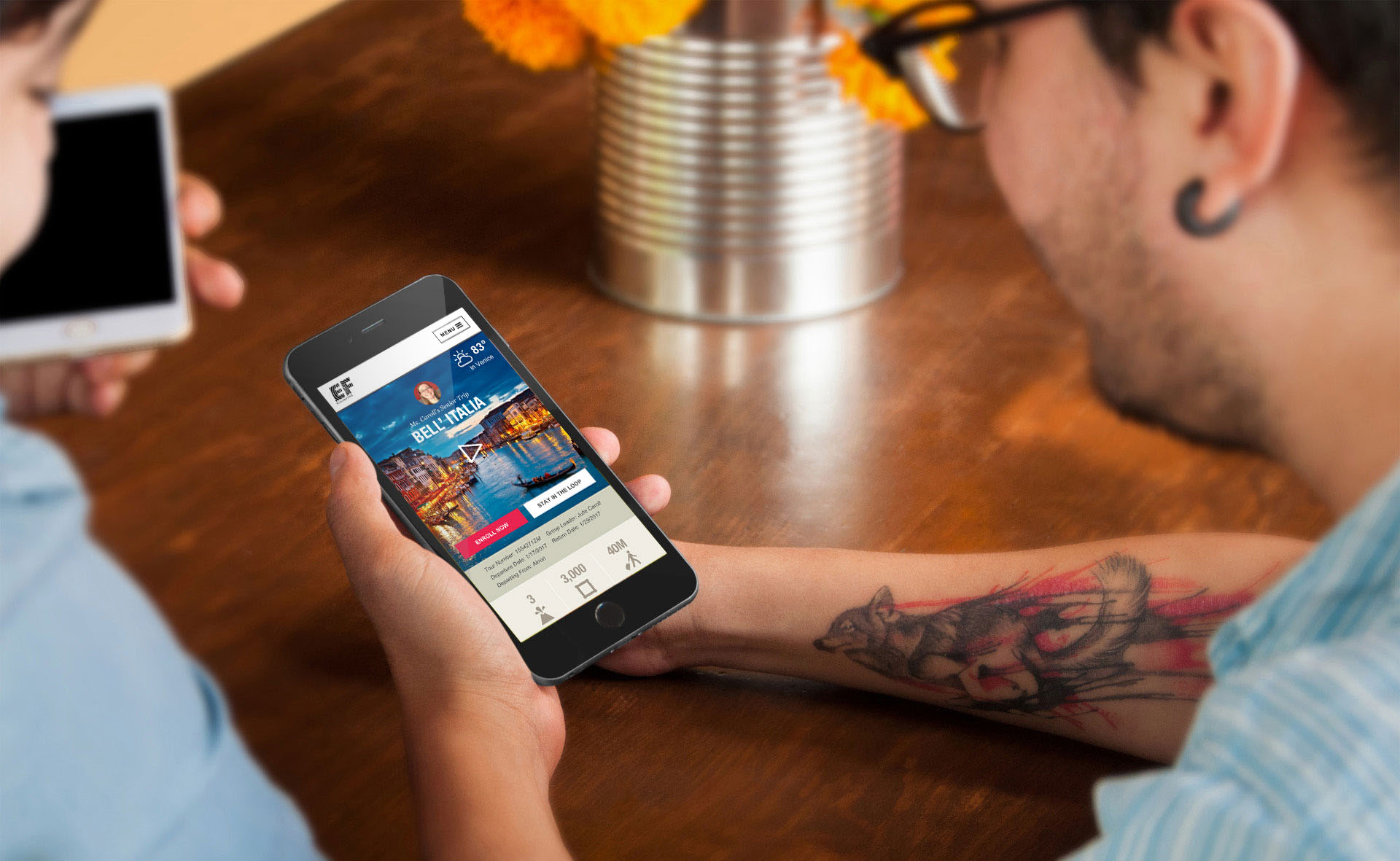 We began by talking to several people who were involved in each step of the  tour enrollment process—tour consultants, customer service staff, tour leaders (teachers), parents, and students. We developed interviews and surveys to understand what made a successful or unsuccessful tour at every stage, from the initial planning phase through participating in the trip.

In addition to interviews and surveys, we conducted a competitive analysis of other travel companies to gain any insight into their offerings.
COMPETITIVE ANALYSIS
Based on our research of competitors, we found:
Blogs are mostly geared to teachers
Separate travel pages for students and parents
Downloadable posters for recruiting
Photo and Video contests
Tour Diary- Parents able to follow students while on tour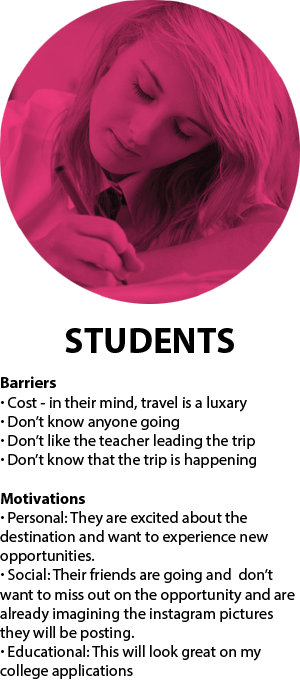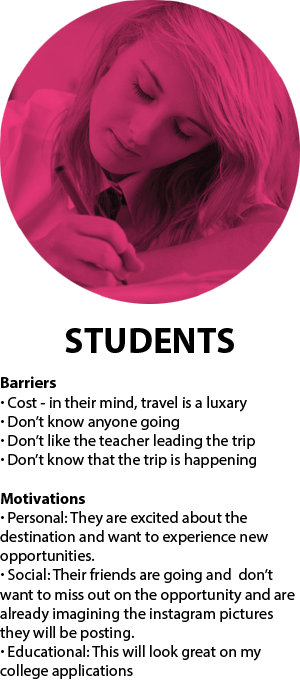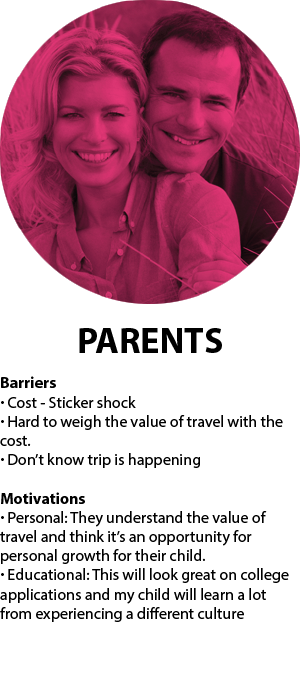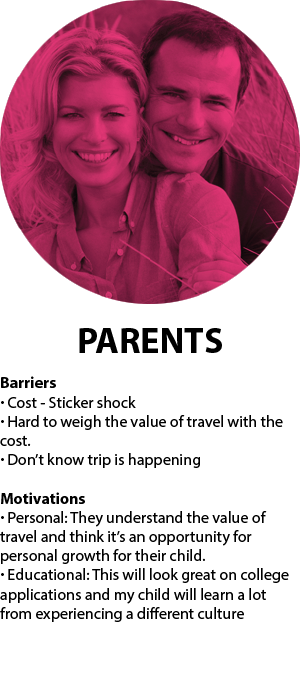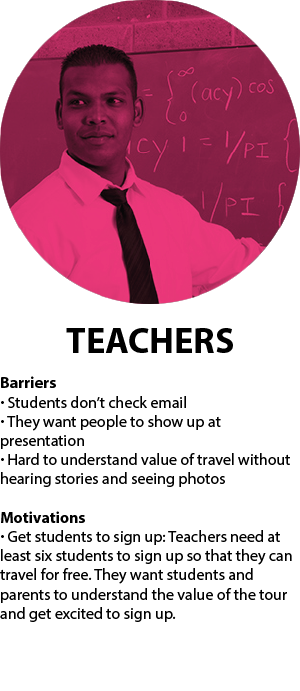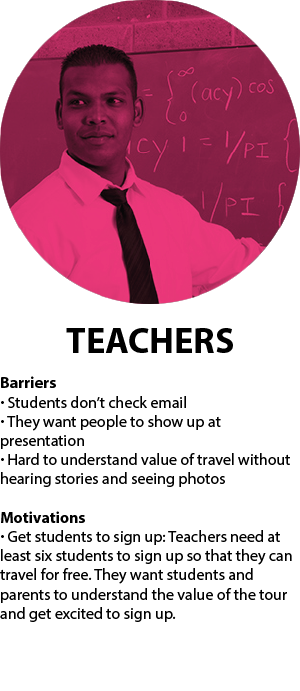 "If you follow EF Italia, you could view their story – I don't know – that'd be cool. Each trip could have their own social channel"
Next, we created a storyboard based on our research that illustrated the pain points of students and parents  to present to the Education First team.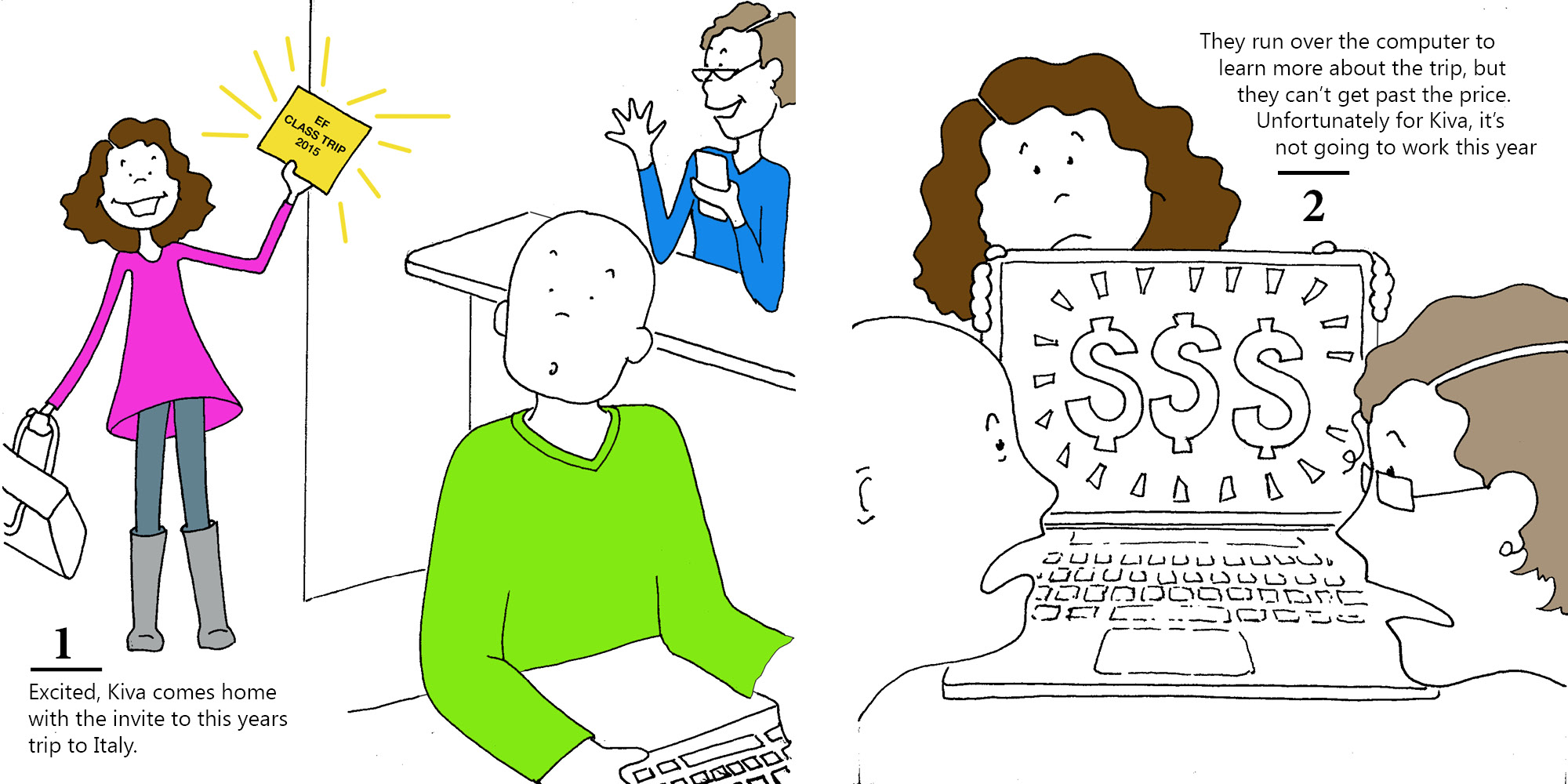 SKETCHES,  WIREFRAMES + PROTOTYPES
Once we completed our research, we determined that the site could very easily be split into different sections or modules. Each module for a given tour would be controlled by the teacher leading the trip through a separate interface. This would allow them to toggle information on the site on and off, based on where they are in the trip's timeline. The teacher's interface will also allow them to personalize the content to make the trip unique to others on the site. Initial sketches were developed  on a whiteboard before creating a paper prototype that we used for a card sorting exercise and user testing.