SHIFTboston commissioned Artforming, a Boston-based art collective to design and build a large-scale installation for the Moon Ball, a gala for their international design competition for lunar habitation.
CONCEPT
The installation is about forces, in particular, gravitational forces. Gravity is a foundational force that shapes the world around us—we set our clocks to it, it keeps us on the ground, and it creates the tides, seasons, and annual cycles. Yet there is another form of gravity that impacts us just as greatly: social gravity. The idea that we, as humans, can be pulled or act as the larger force that does the pulling, pushing, and redirecting.
Design / Ideation, Fabrication, Installation
MAPPING SOCIAL
INTERACTION
Our goal was to create an interactive installation that created a visual diagram of social engagement around the room. To achieve this, we placed a series of tables throughout the space where people could congregate, and on each side of the table we installed a proximity sensor. We also suspended faceted fabric sculptures above each table that were used as a surface to project videos and imagery of space exploration. We then programmed the proximity sensors to control the RGB saturation values for the videos being projected above, so that the more people gathered at a table, the more vibrant and saturated the videos became.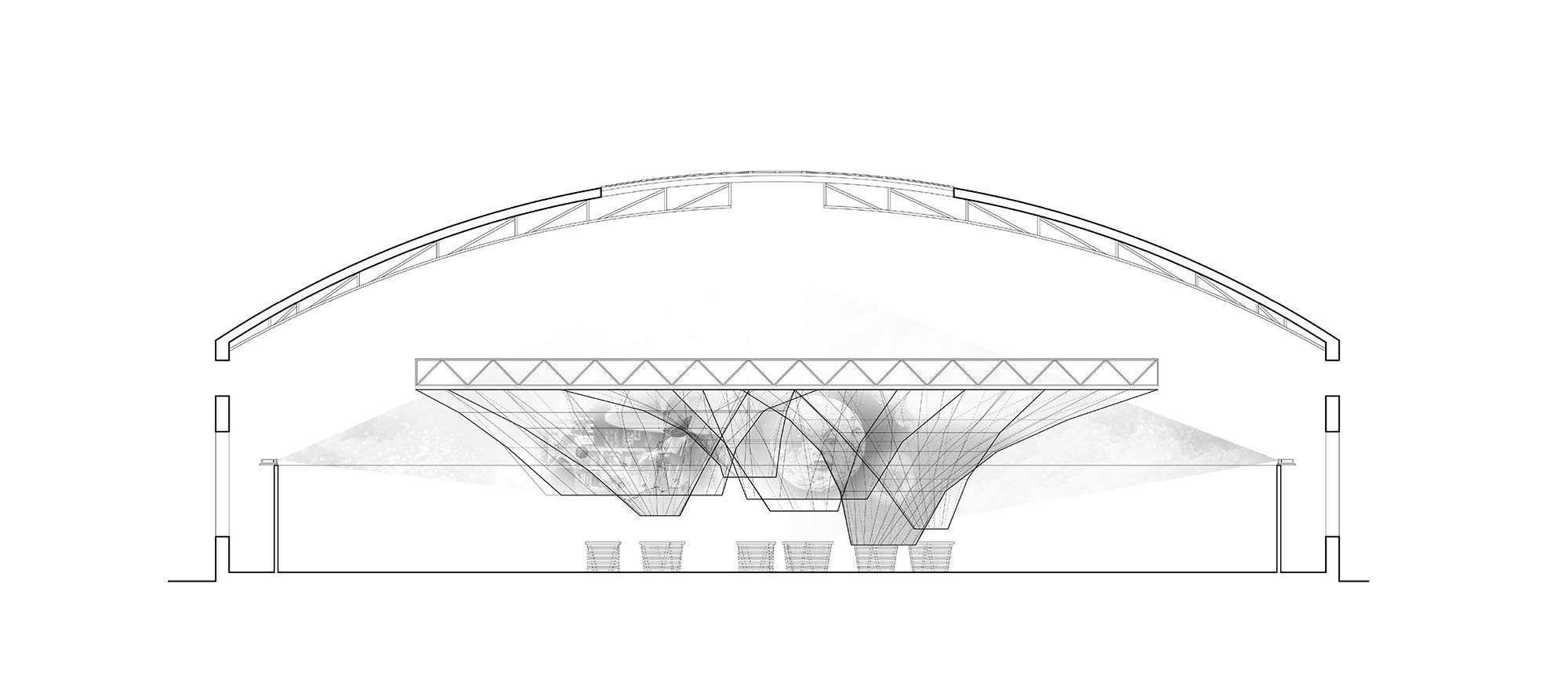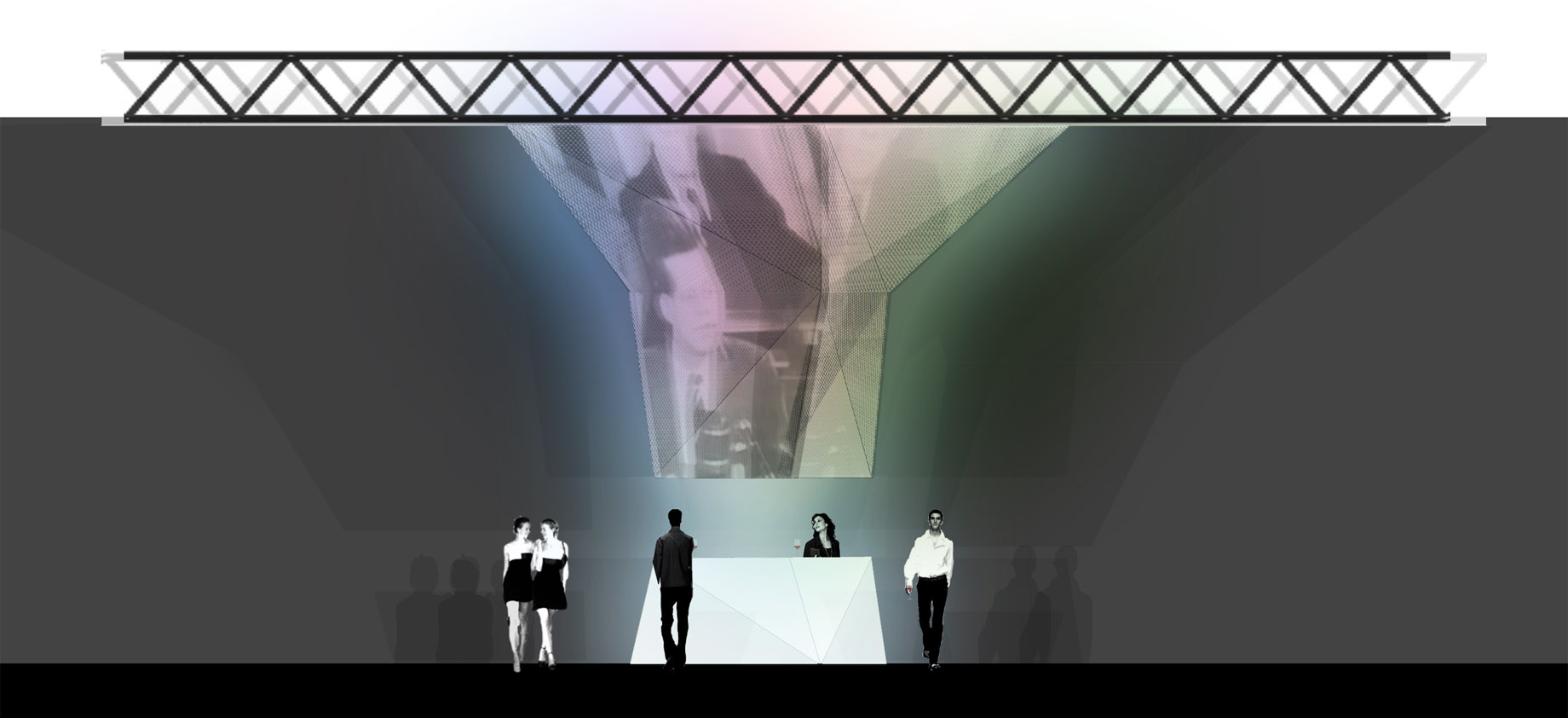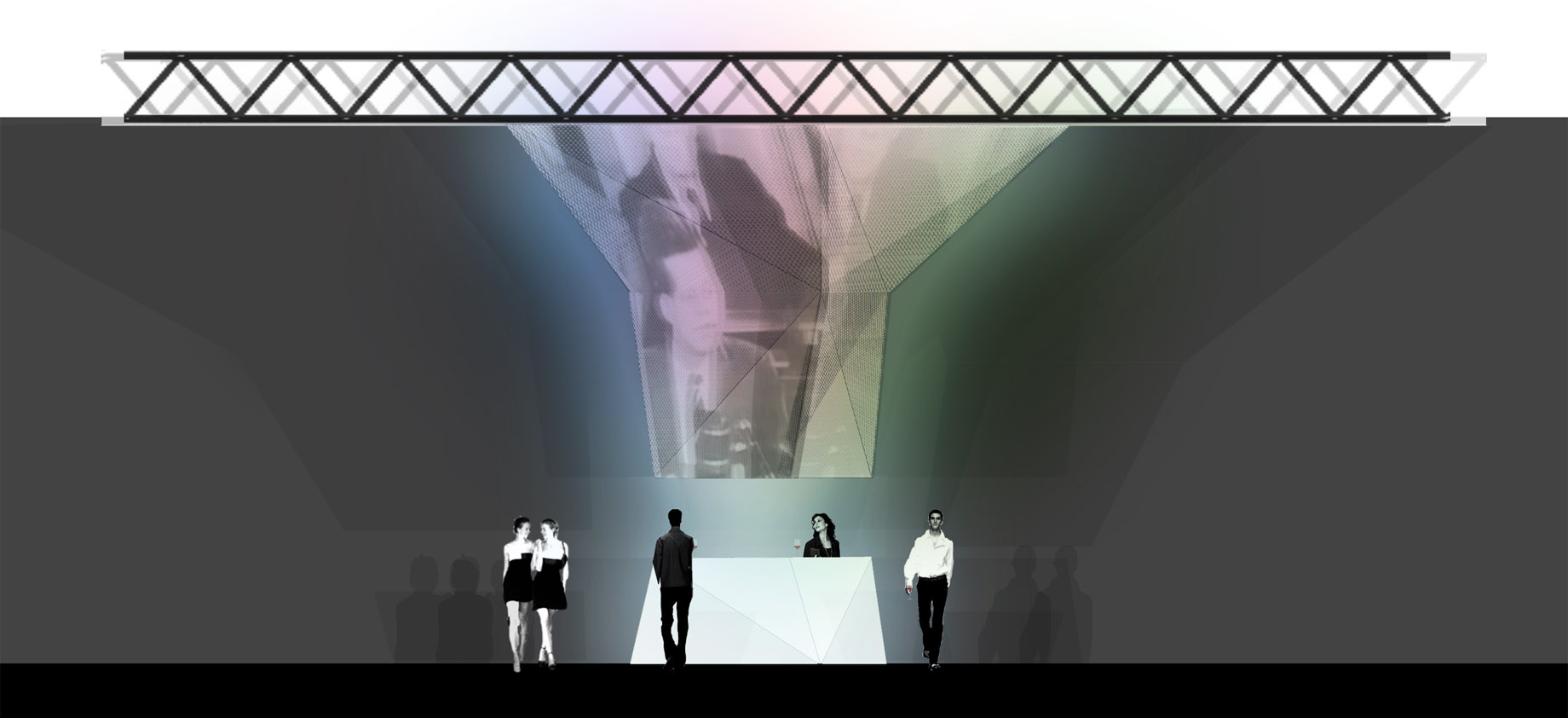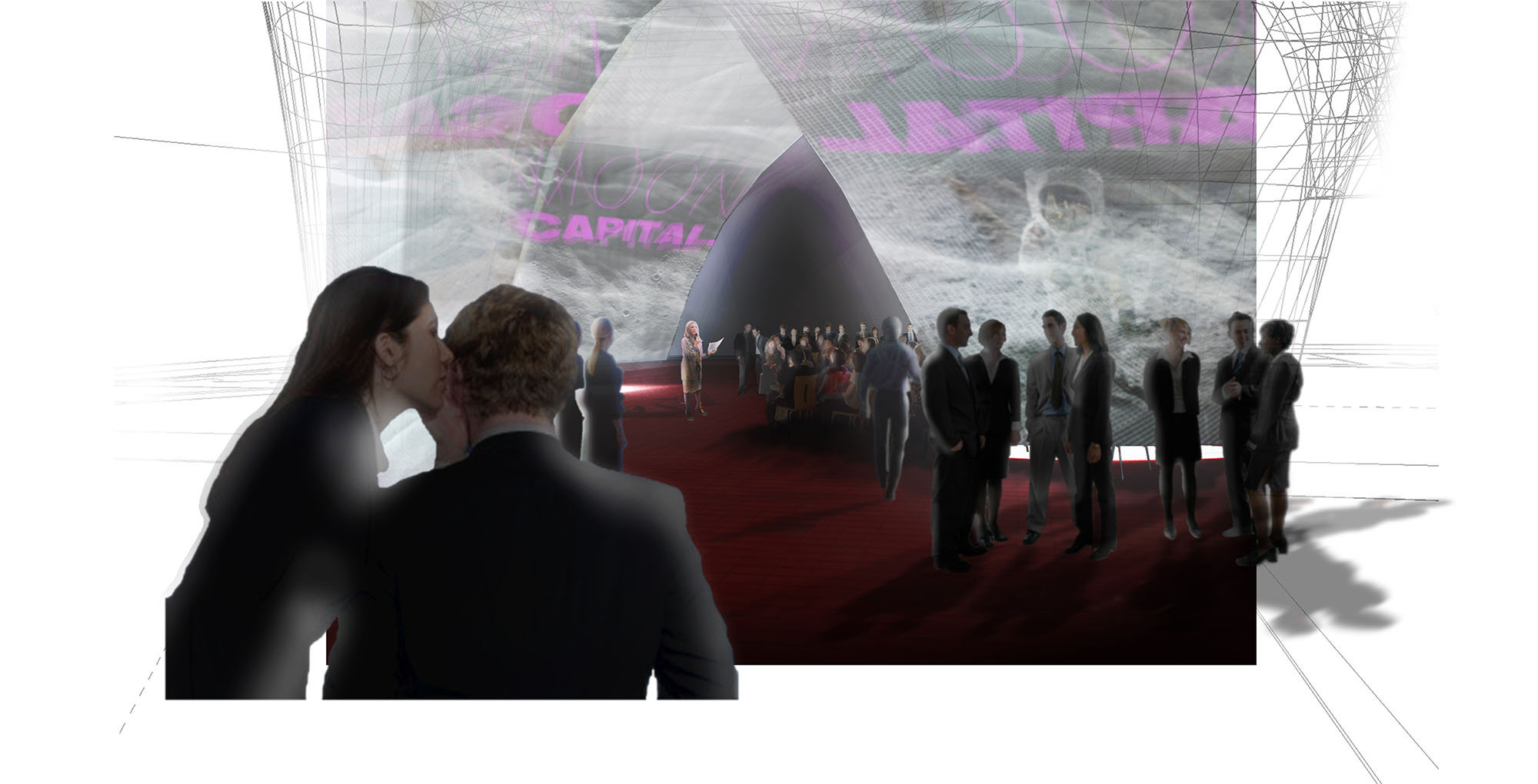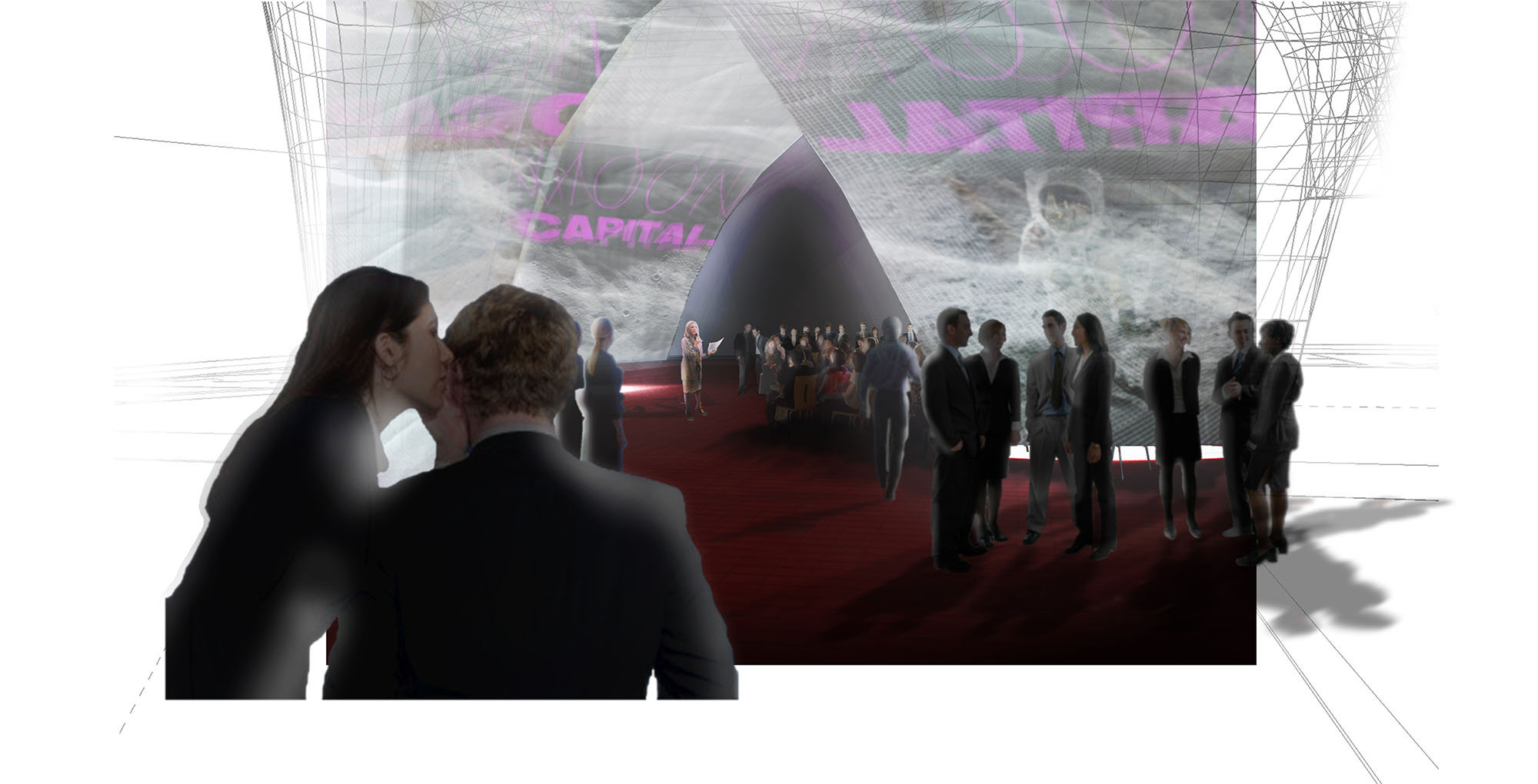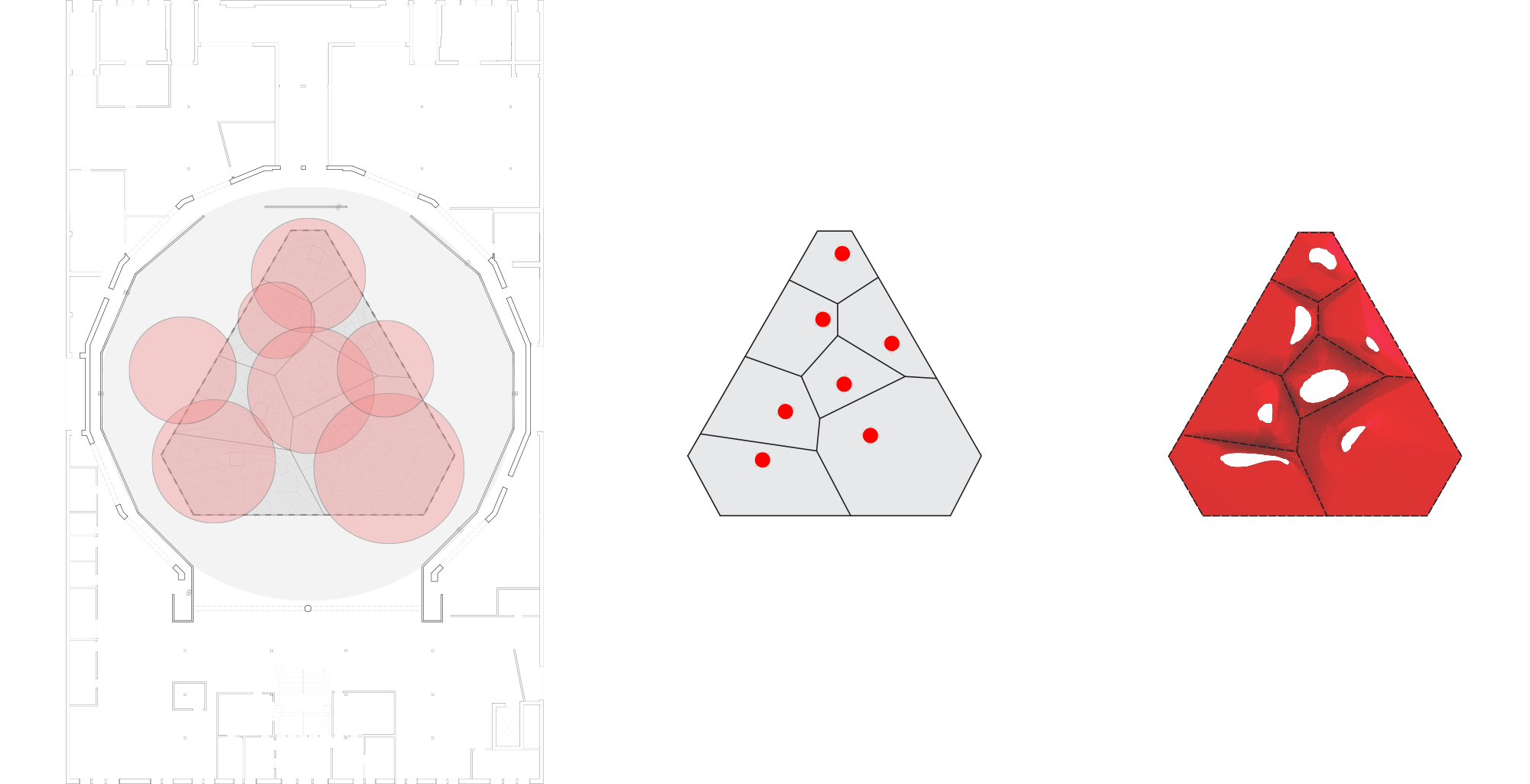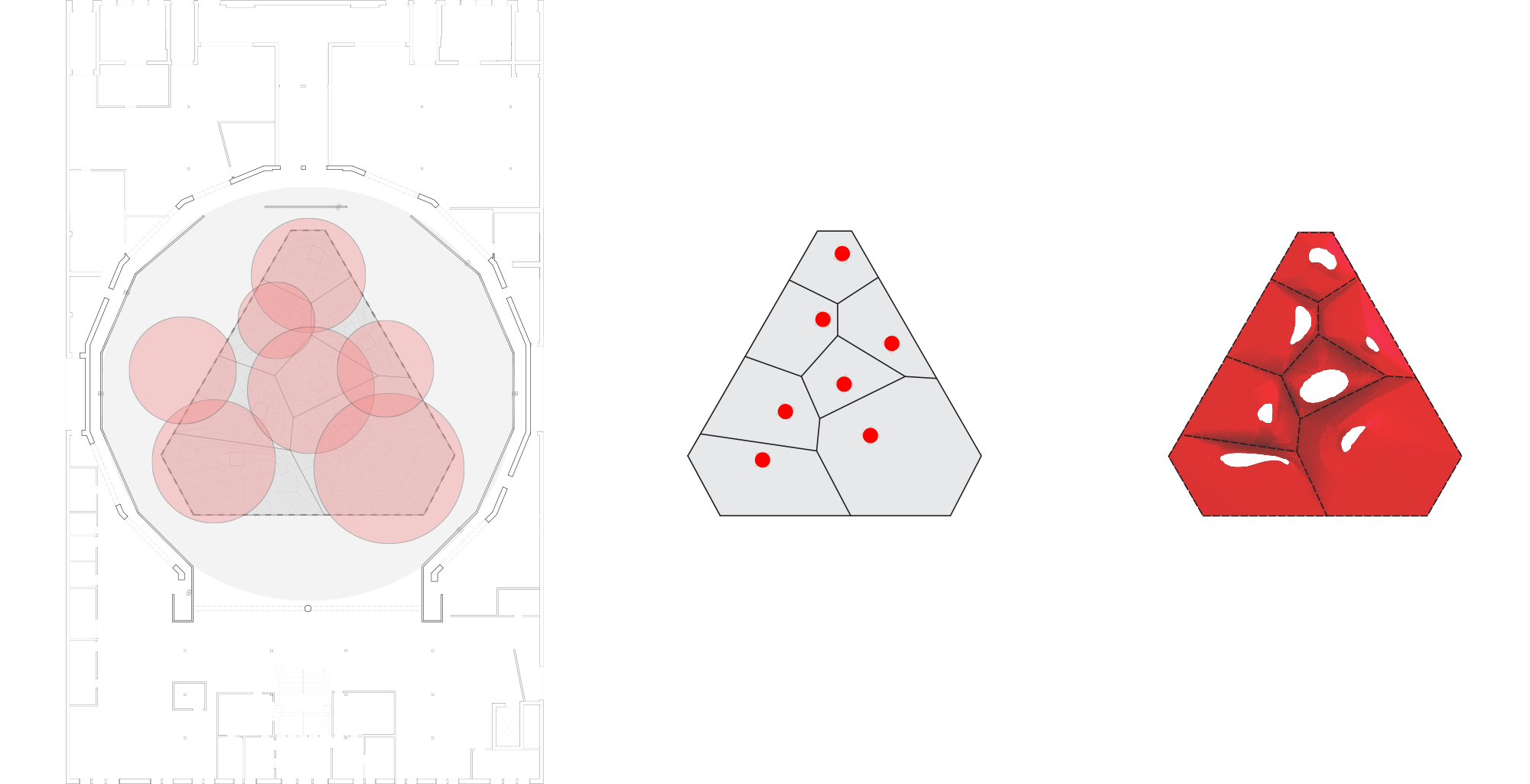 Once we had translated the geometry to planar surfaces, we nested all of the shapes together to be as efficient as possible with the fabric. Next we projected the cut list onto the fabric and cut everything out the old fashioned way - with an exacto and a ruler - 311 faces in total.