A two-week design sprint while at General Assembly.
Toolbar is an on-demand tool rental and delivery app, aimed to streamline your DIY construction projects.
As a maker, I want to easily rent tools so I can avoid purchasing expensive ones that I can't store, and won't use often.
User Research, Sketching, User Journey,

High-Fidelity Prototype, Visual Design
[unex_ce_button id="content_zvw5lf5p4" button_text_color="#6fd626" button_font="regular" button_font_size="15px" button_width="auto" button_alignment="center" button_text_spacing="2px" button_bg_color="#ffffff" button_padding="15px 45px 15px 45px" button_border_width="1px" button_border_color="#6fd626" button_border_radius="3px" button_text_hover_color="#ffffff" button_text_spacing_hover="2px" button_bg_hover_color="#6fd626" button_border_hover_color="#6fd626" button_link="https://invis.io/VR6AVEMCW" button_link_type="url" button_link_target="_blank" has_container="1" in_column=""]VIEW CLICKABLE PROTOTYPE[/ce_button]
Our research process began by trying to uncover pain points our users had when it came to getting tools. We started with a broad-reaching survey, then followed up with people who were willing to provide more information. One of the most significant findings was that 22% of people surveyed would either hire someone else or not start a project at all, if they couldn't find the tools they needed.
Next, we mapped a typical user journey for the simple task of renting a table saw for 4 hours. What stood out was how much time was wasted traveling to pick-up and return the saw—a minimum of 2 hours of total travel time.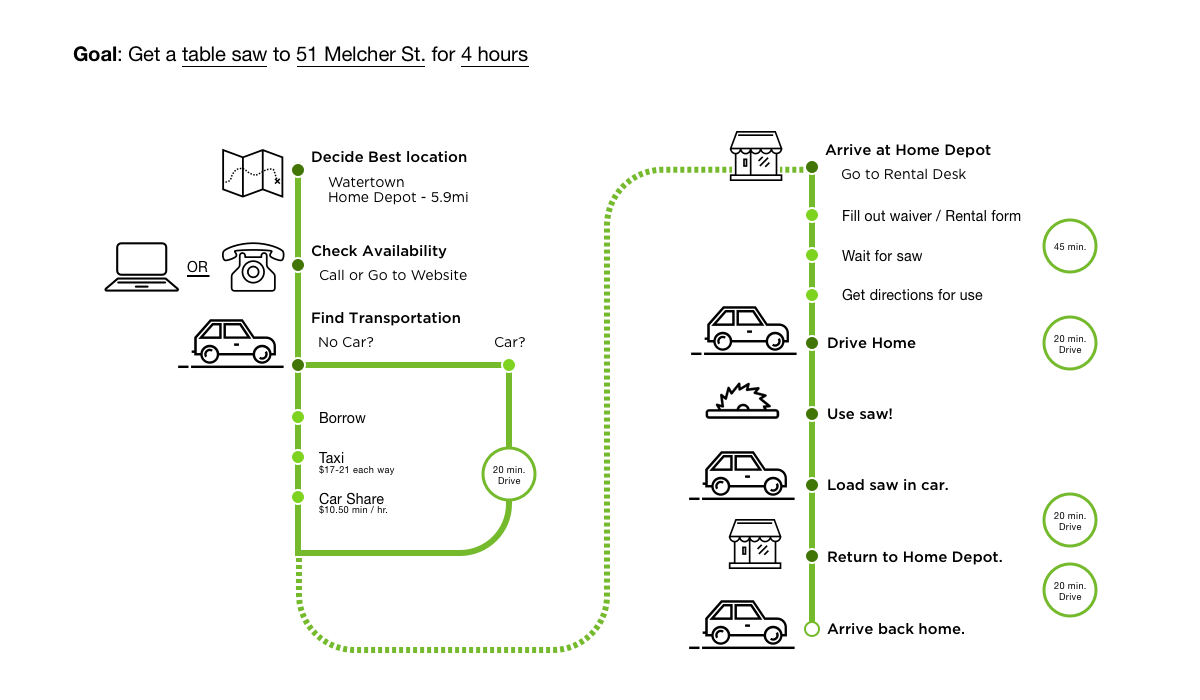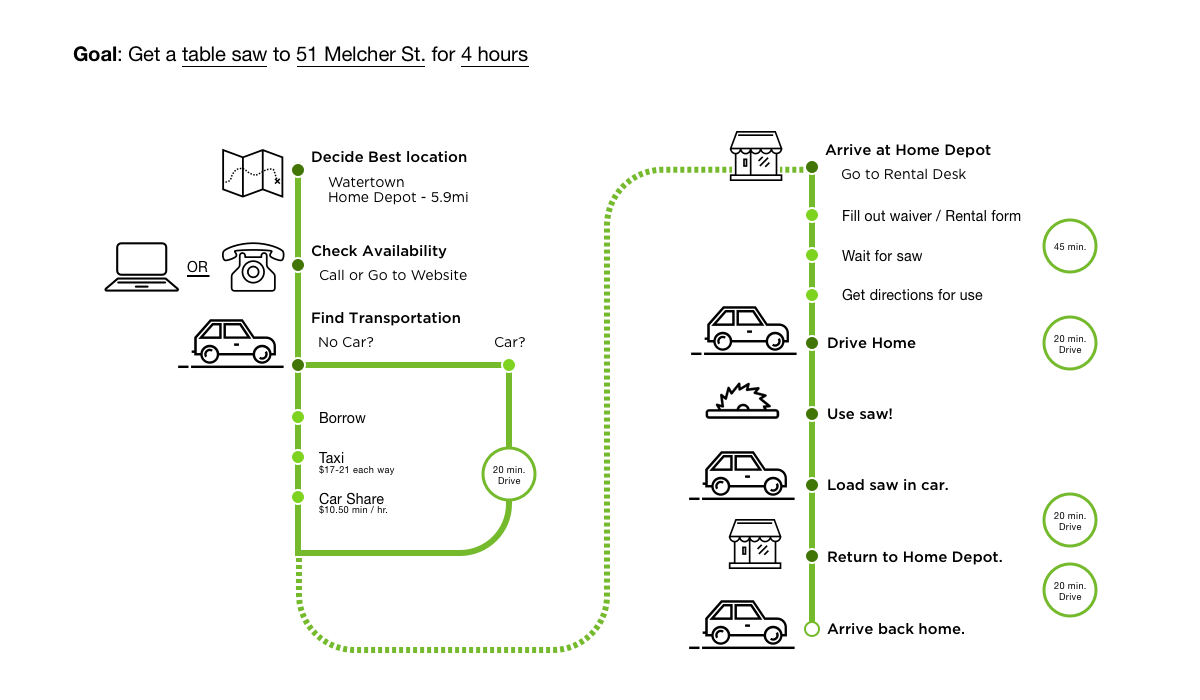 Like most projects, we began taking turns whiteboarding ideas—responding to our research, building off each other's designs, and ultimately coming up with the bones of the app. Once we had enough information, we moved everything into Sketch to build a low fidelity prototype.
In addition to sketching out screens and flows, we created two clickable prototypes. First, a low fidelity prototype to get a baseline understanding of usability and user flow. Once we had tested with a few people, we adjusted the prototype and tested again. When we had ironed out all of the kinks, we moved everything up to high fidelity.
In addition, we used Principle to animate select micro interactions and transitions to better communicate how the app would behave.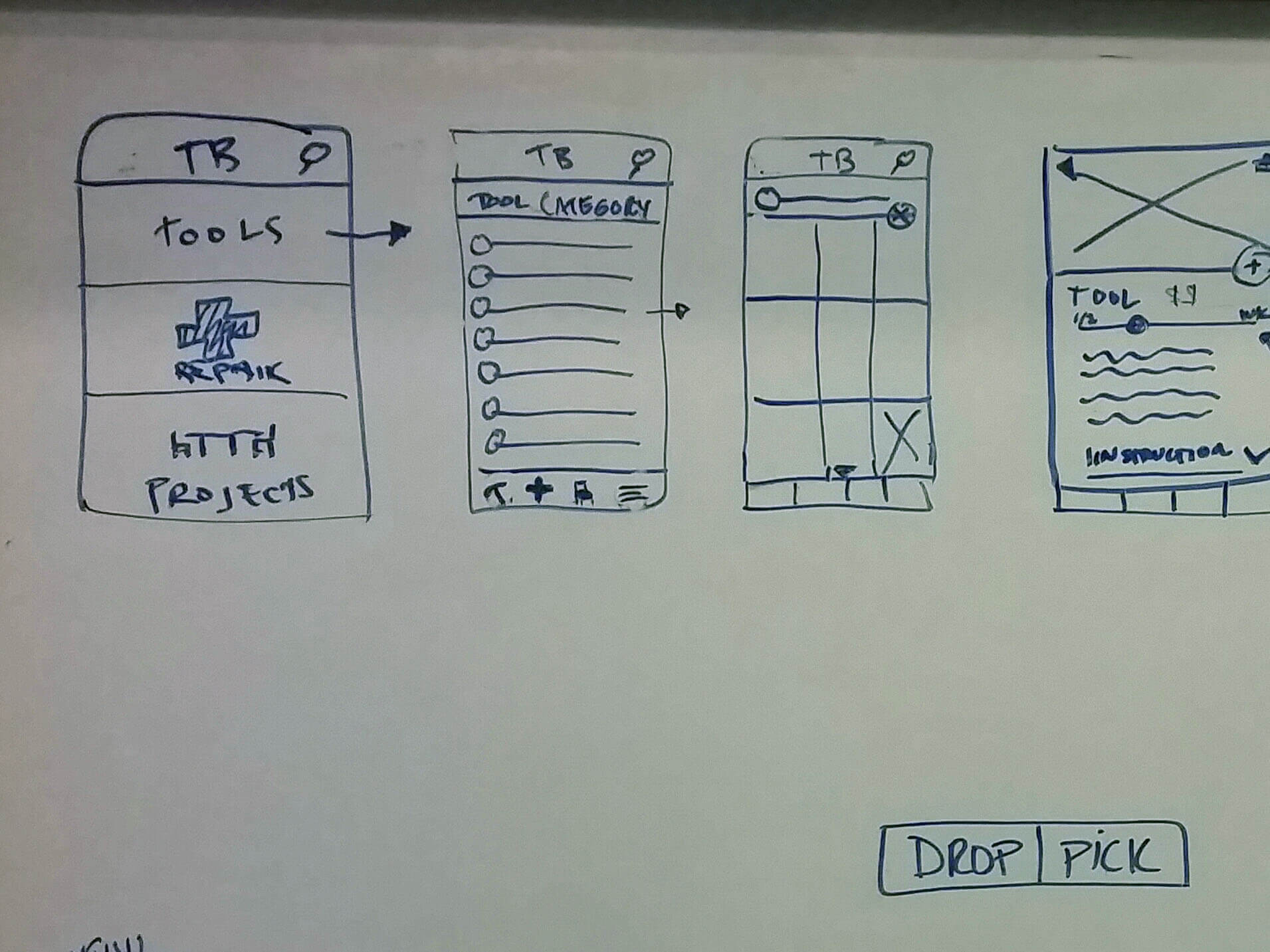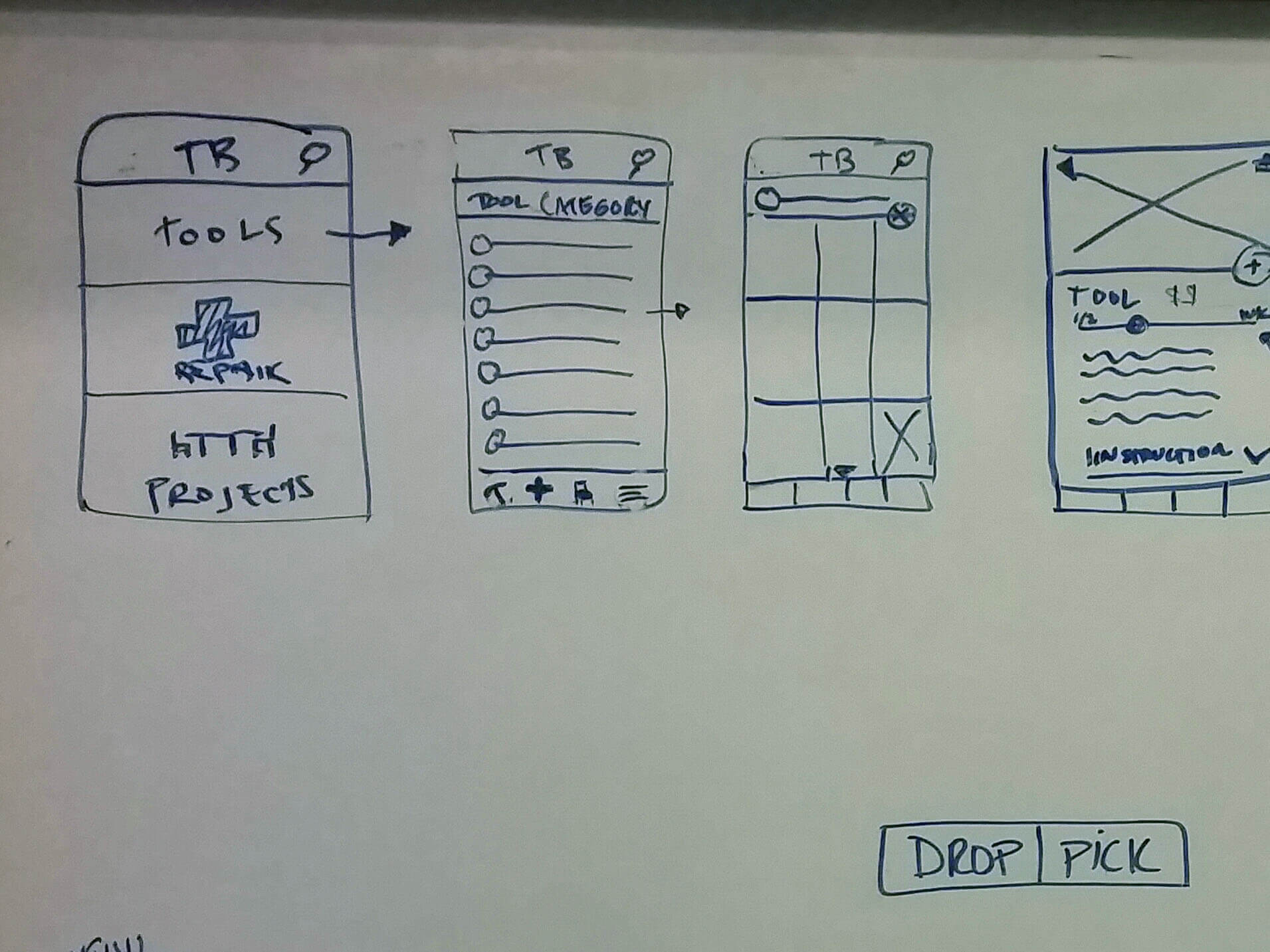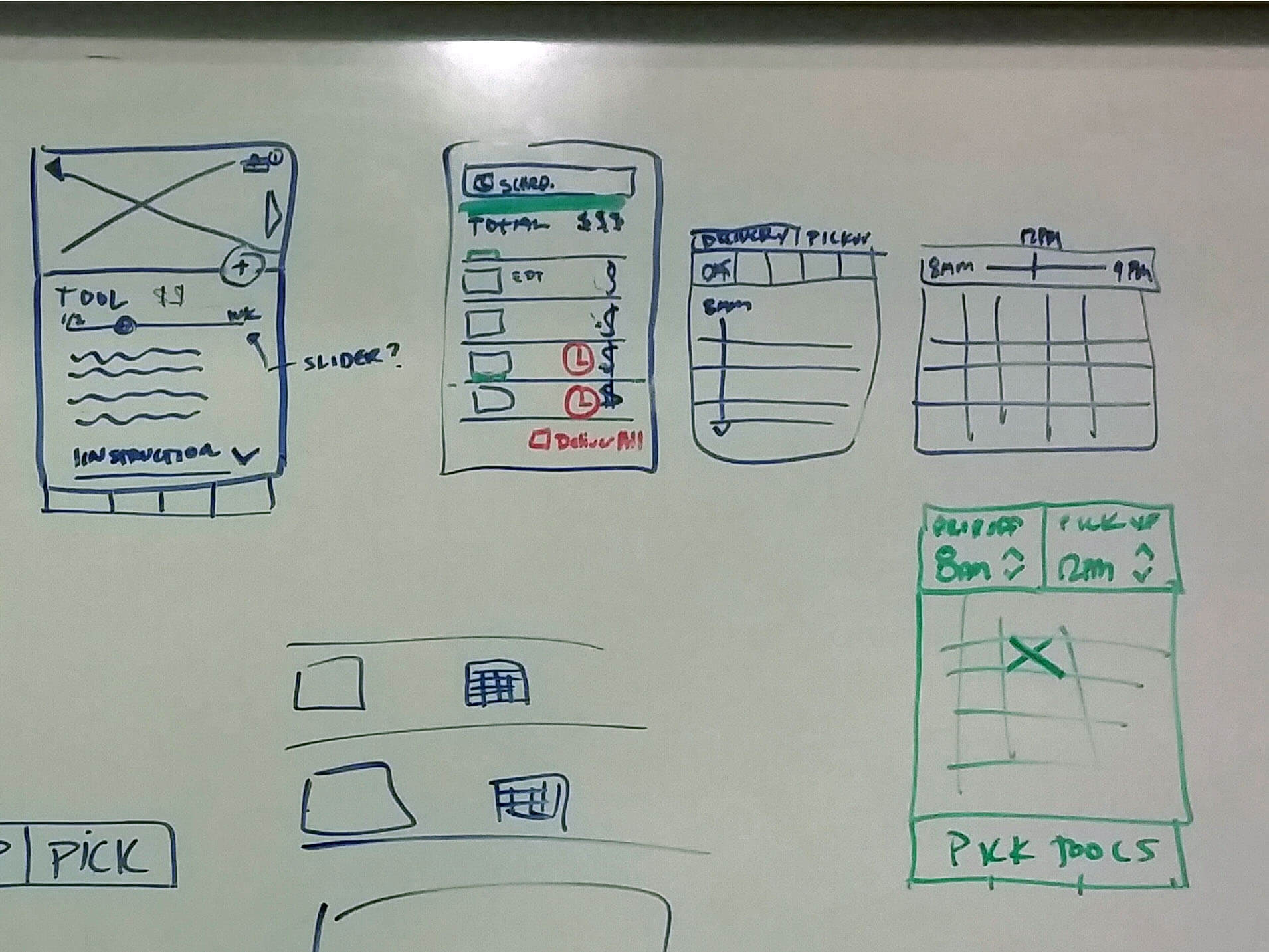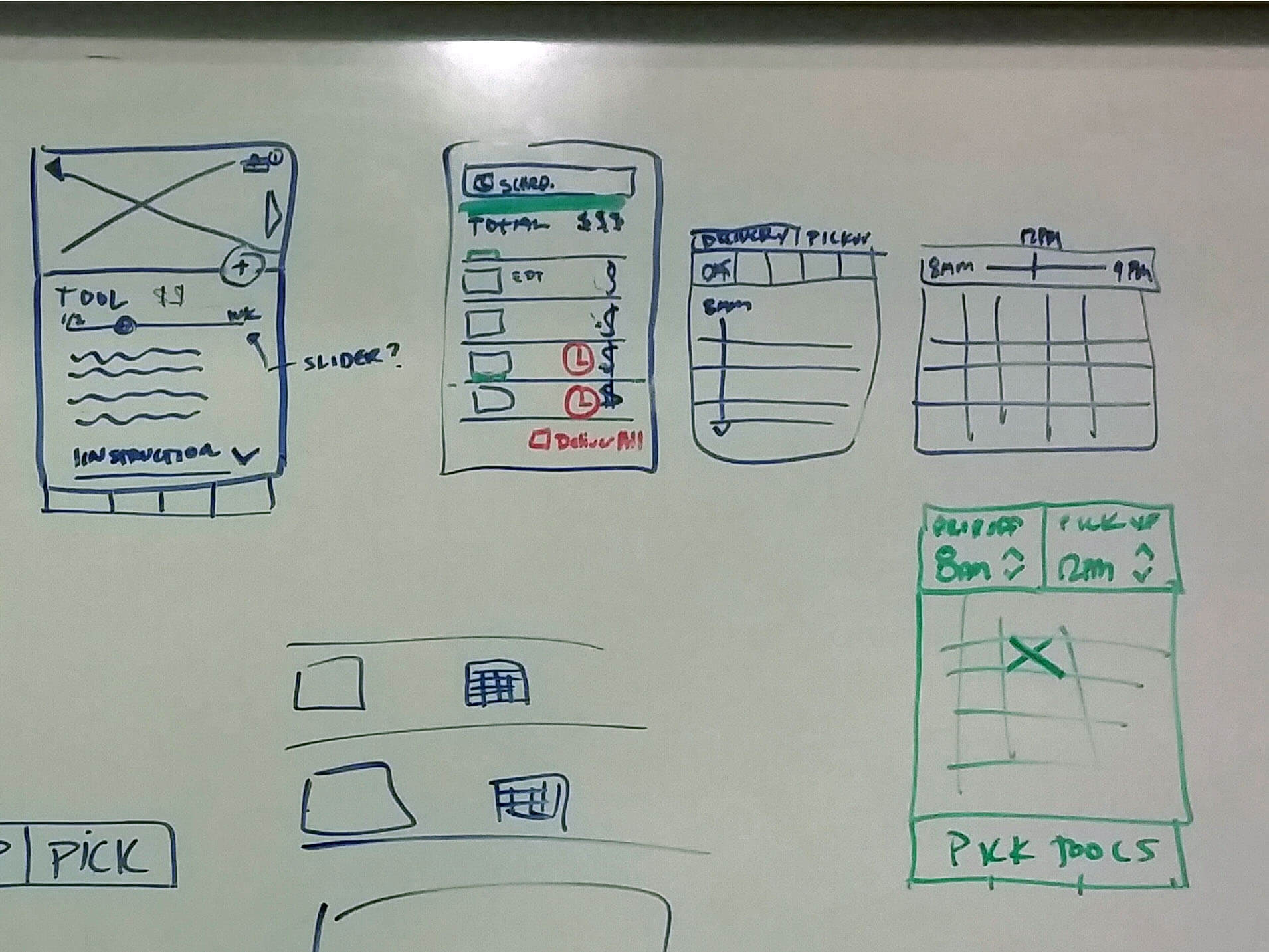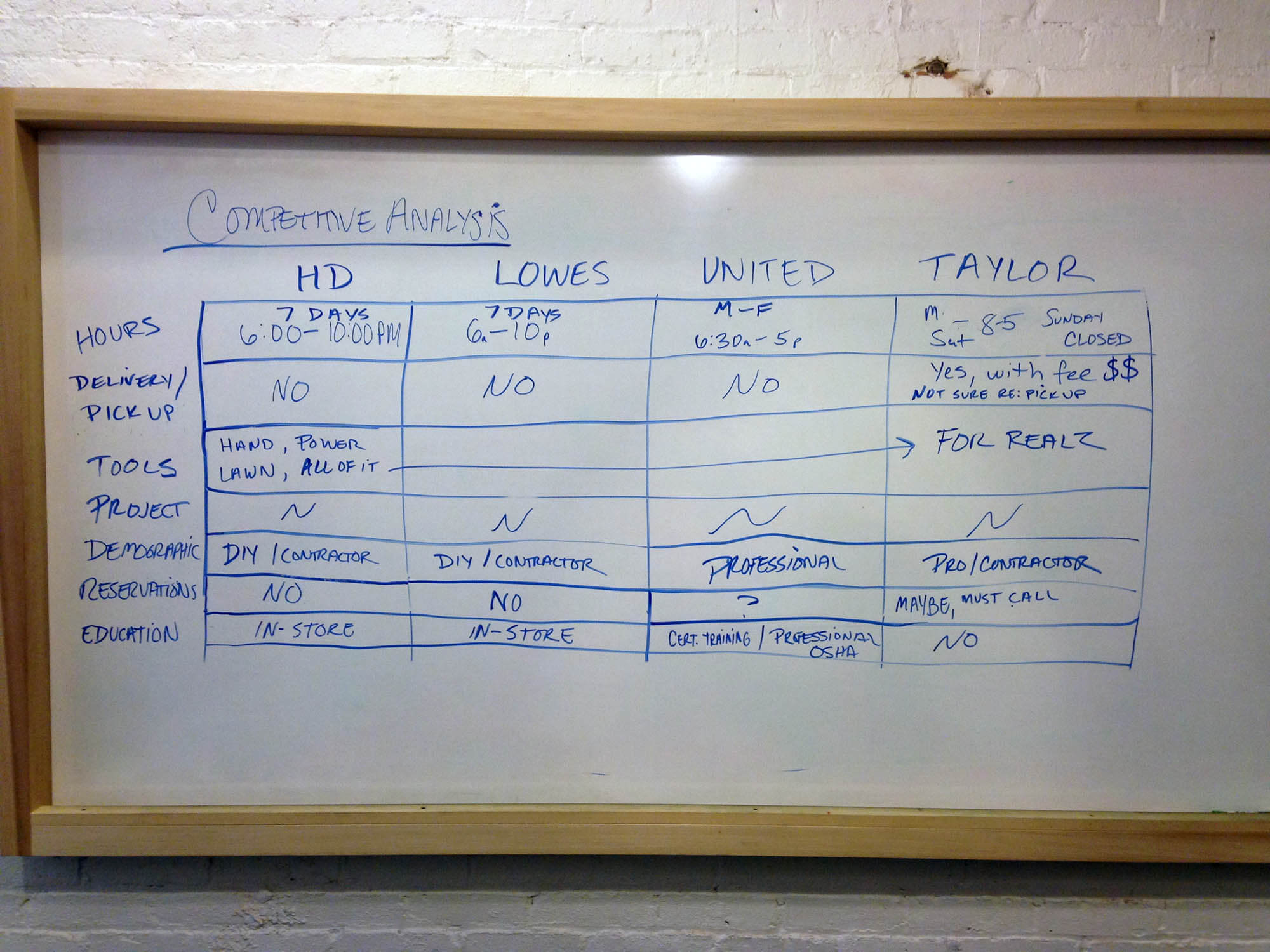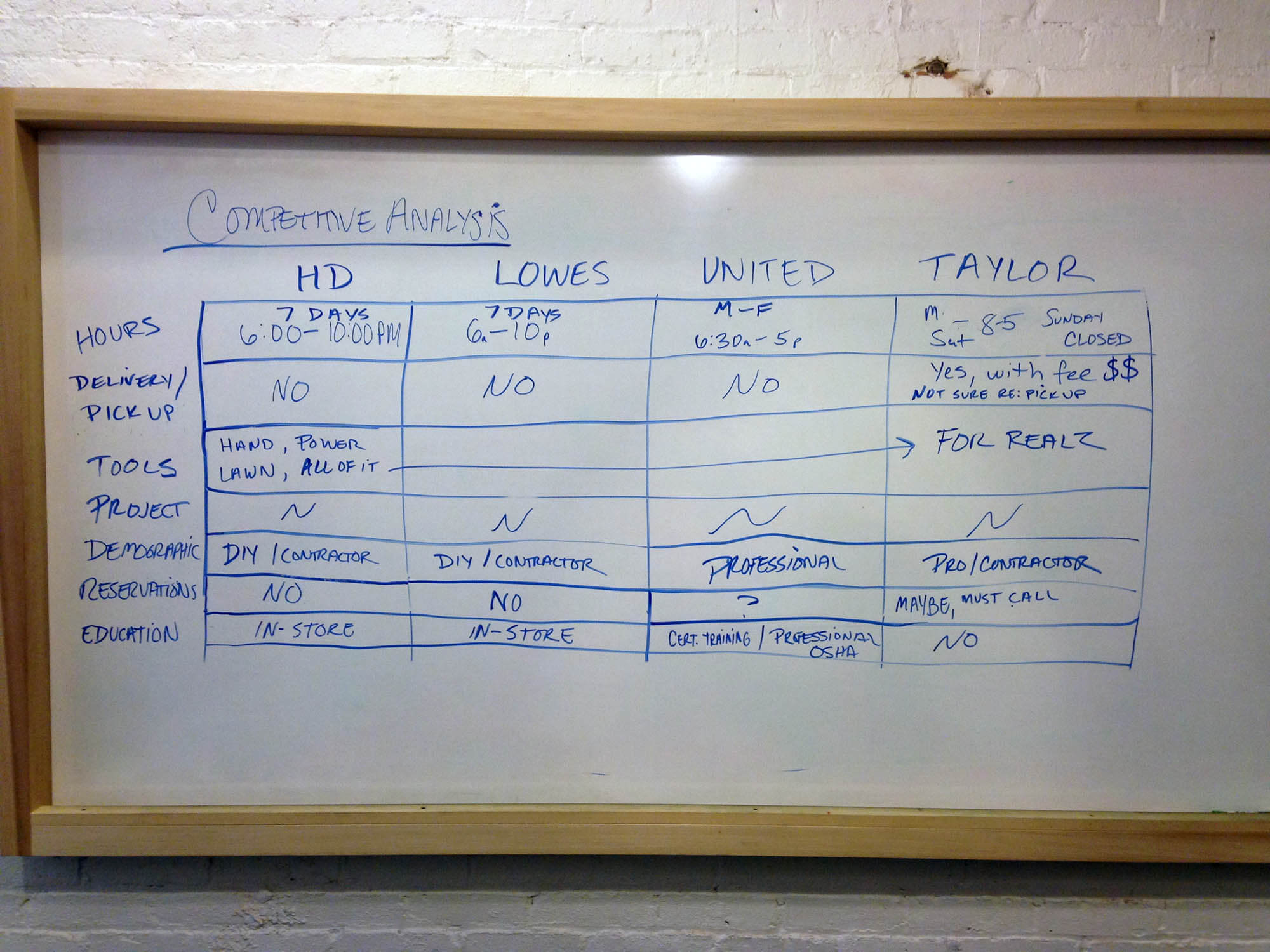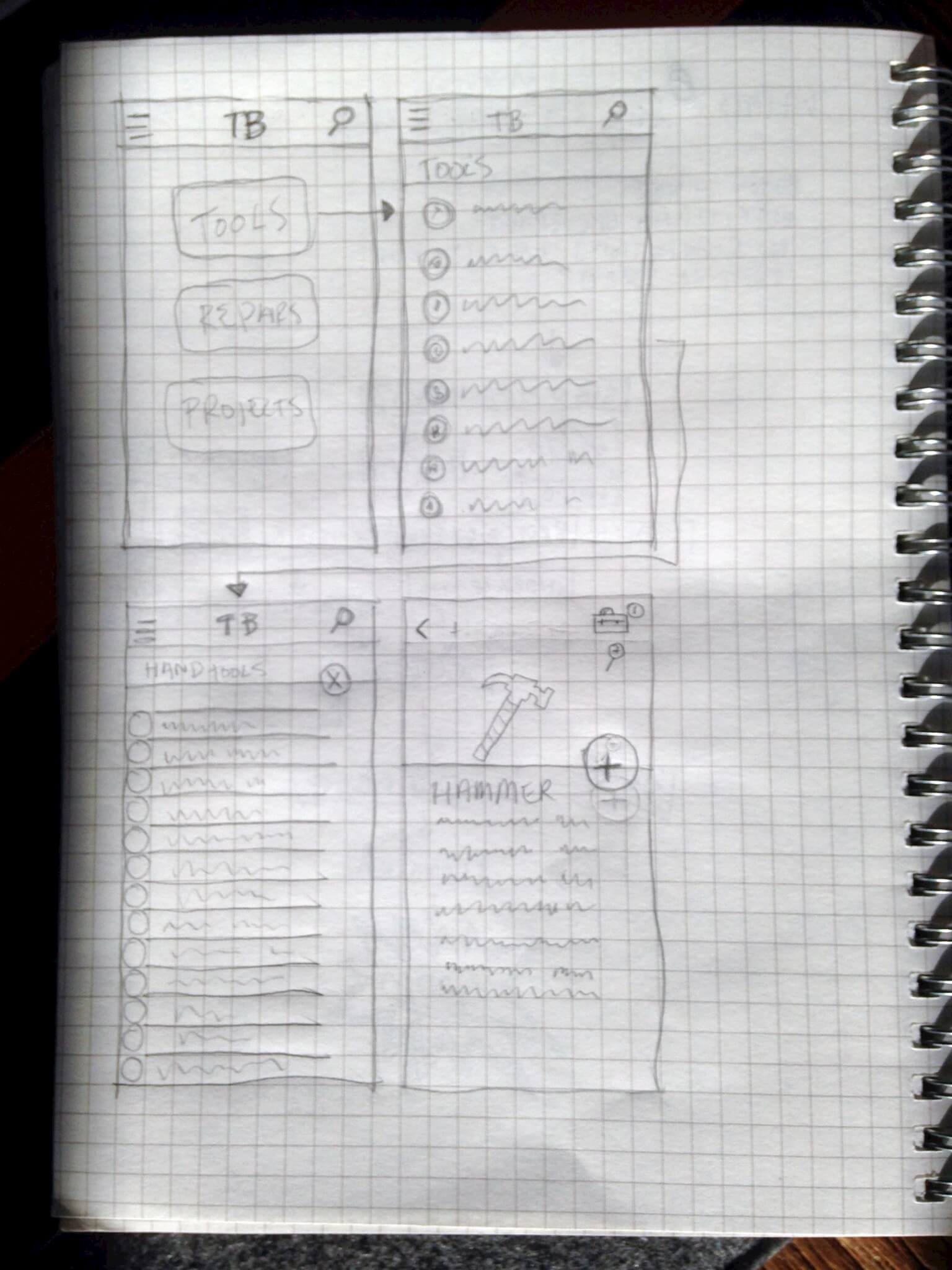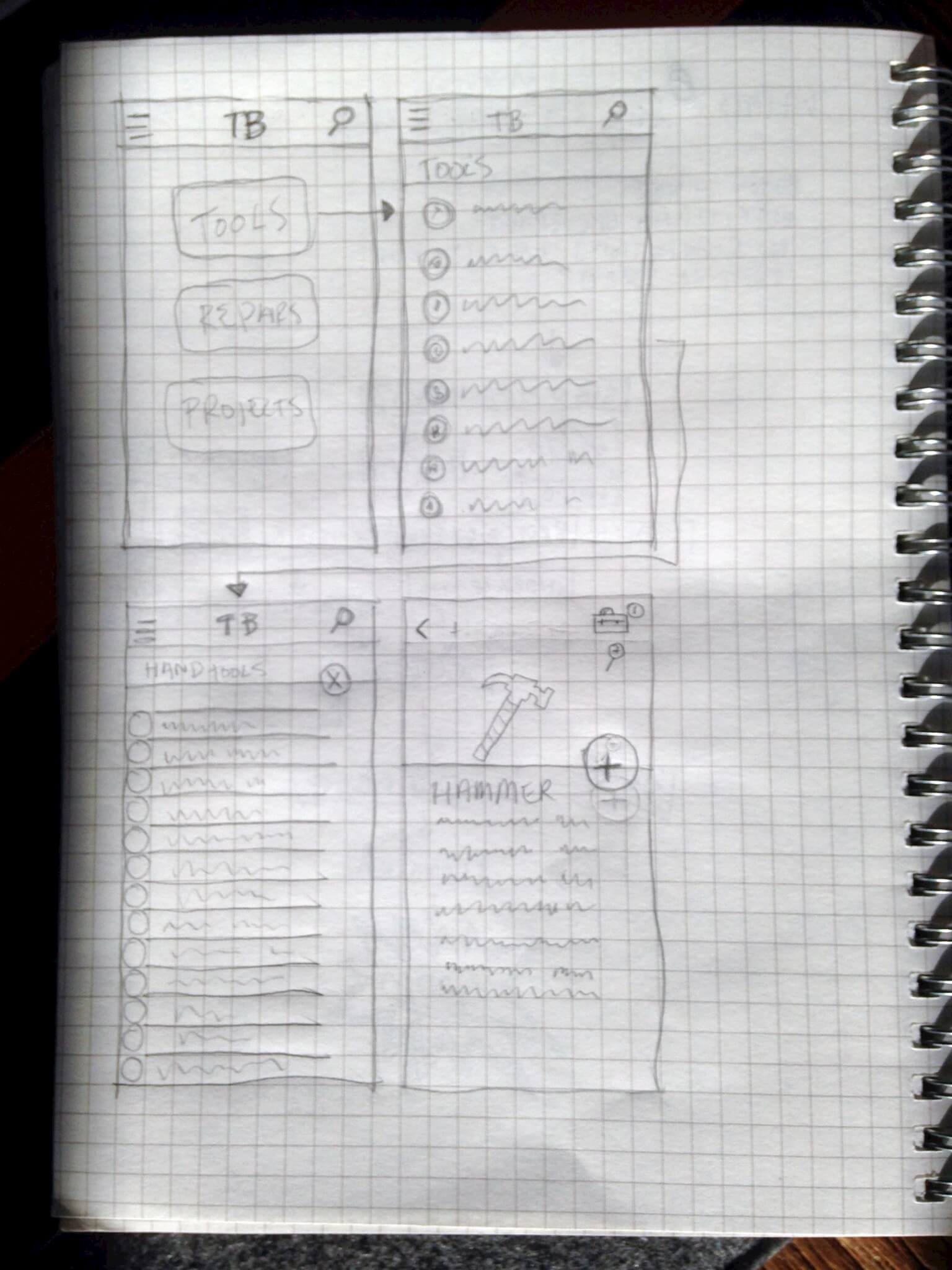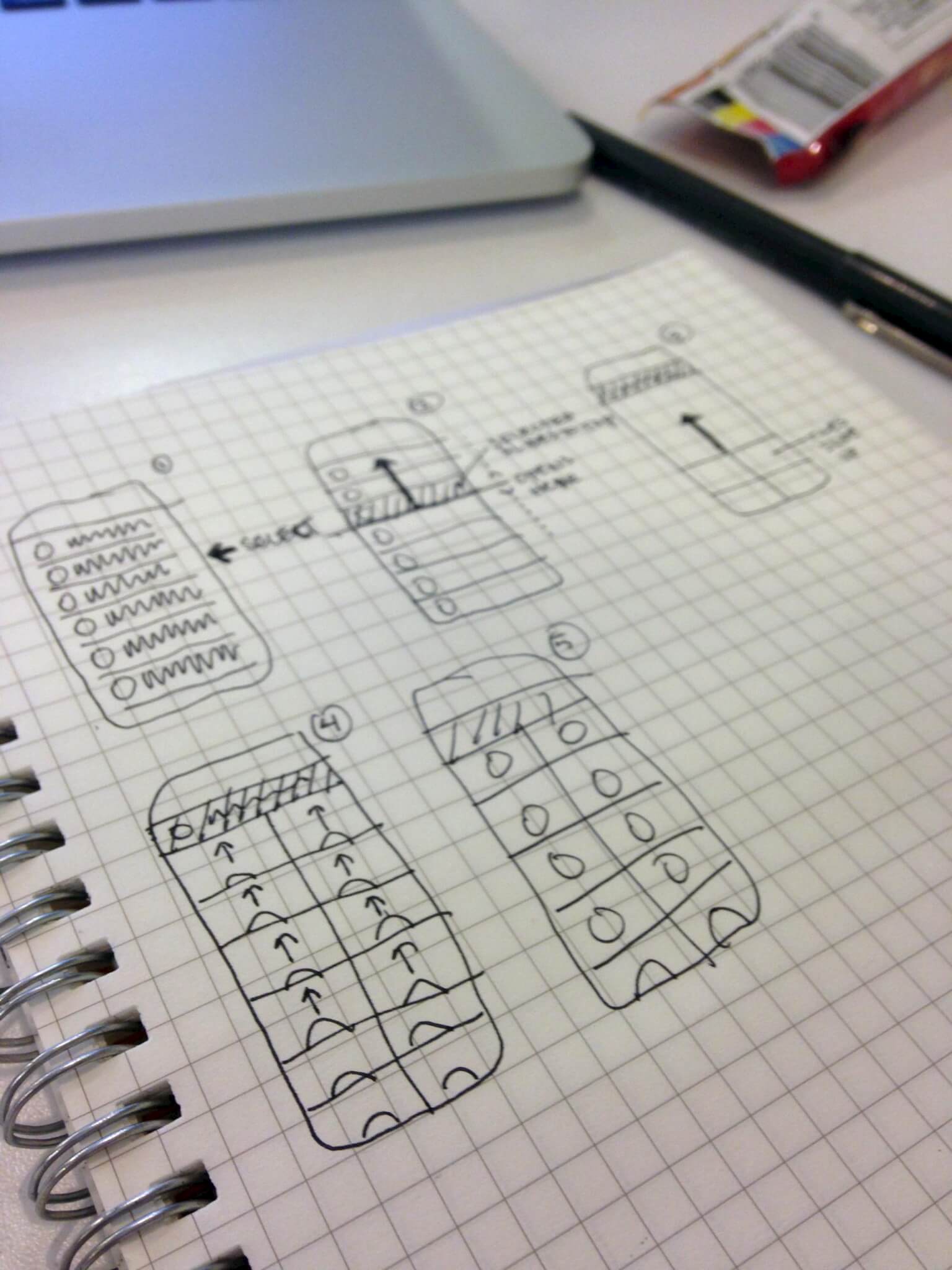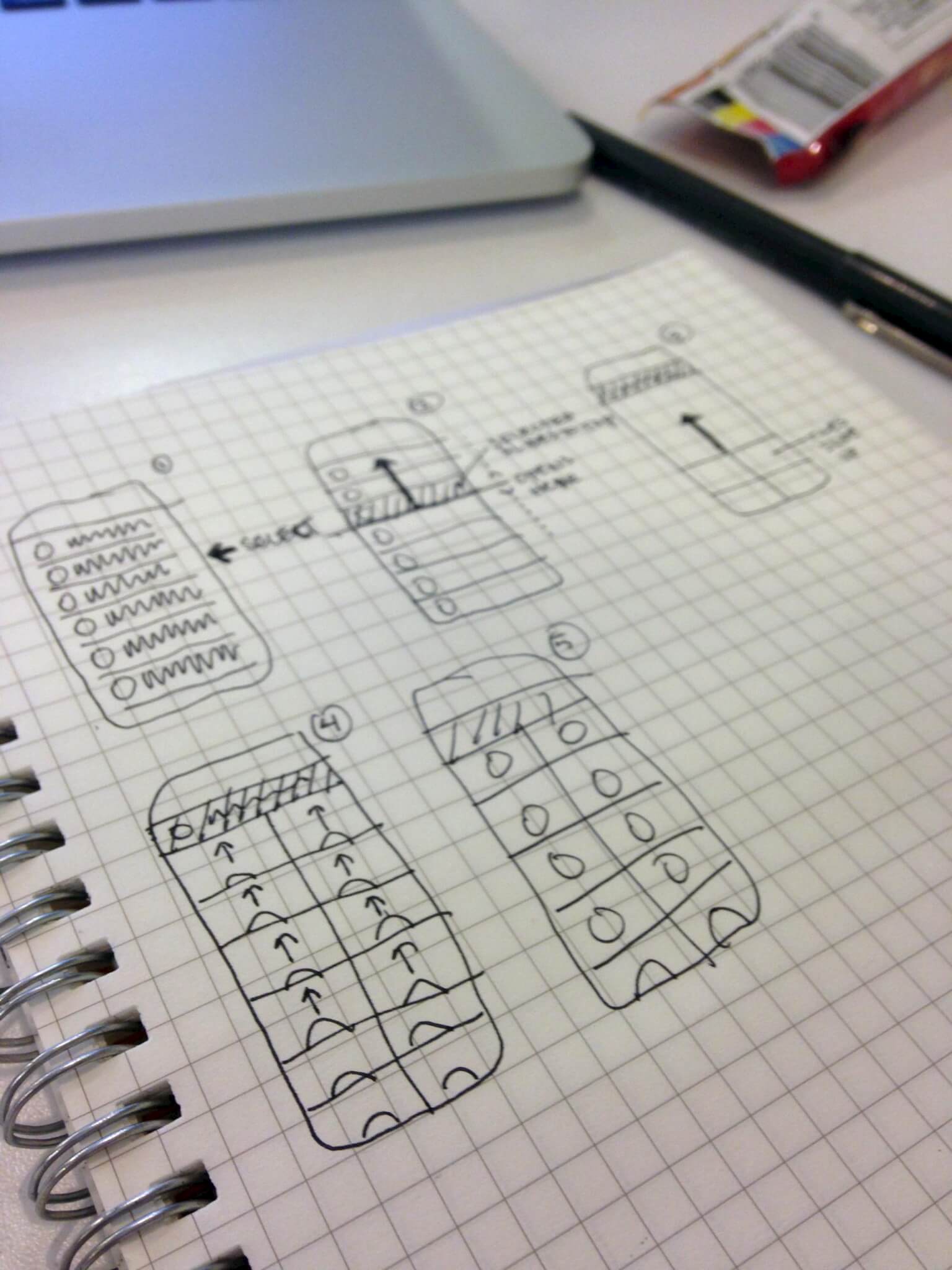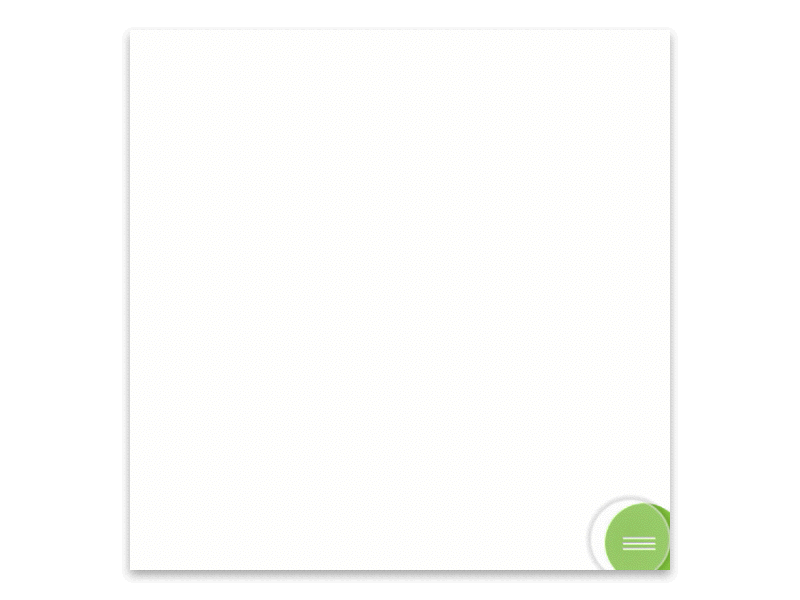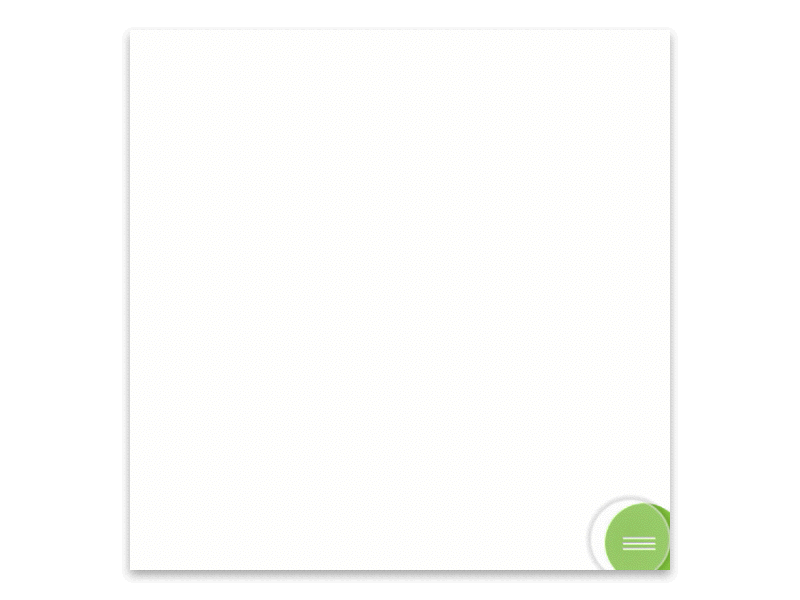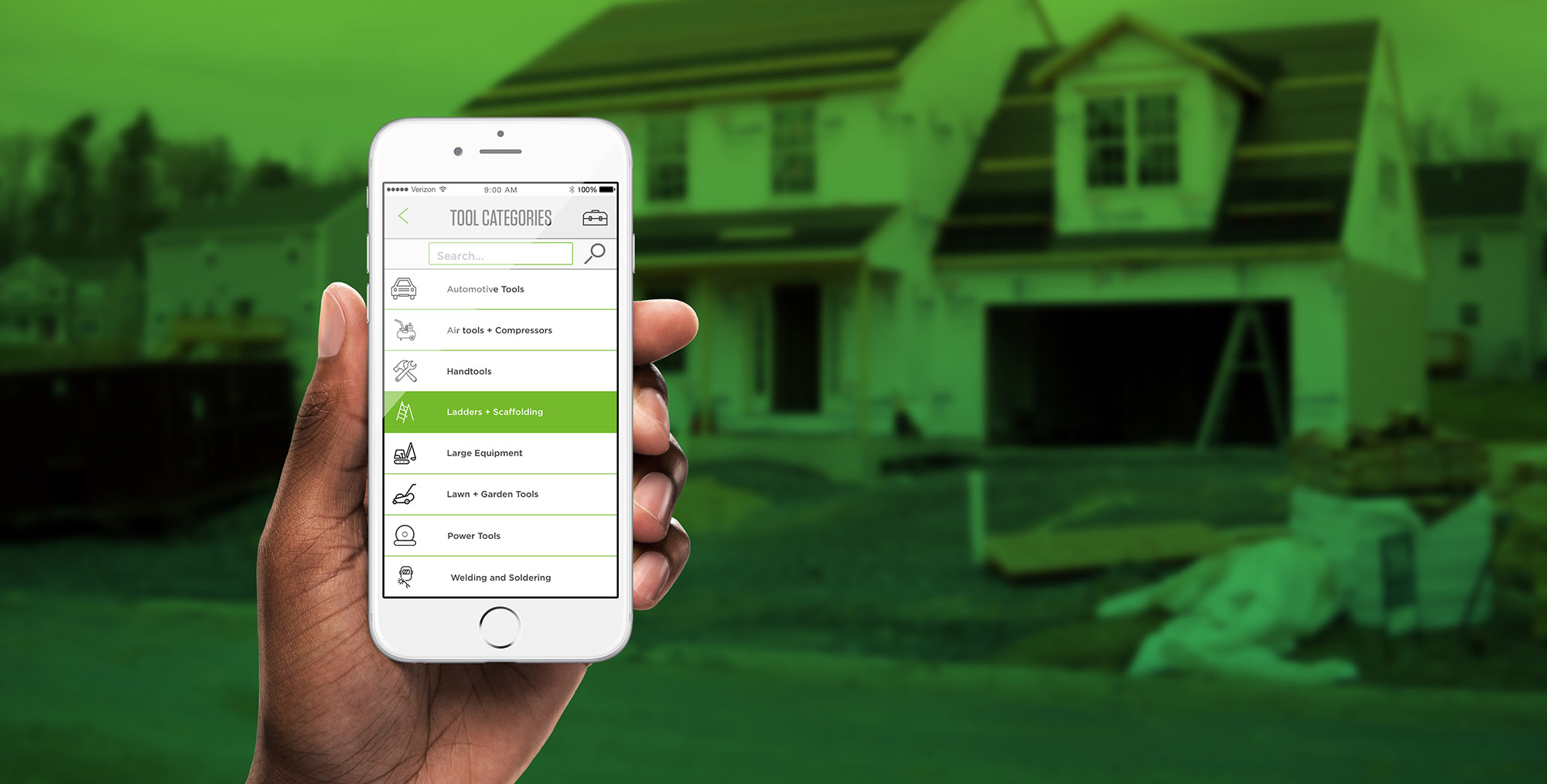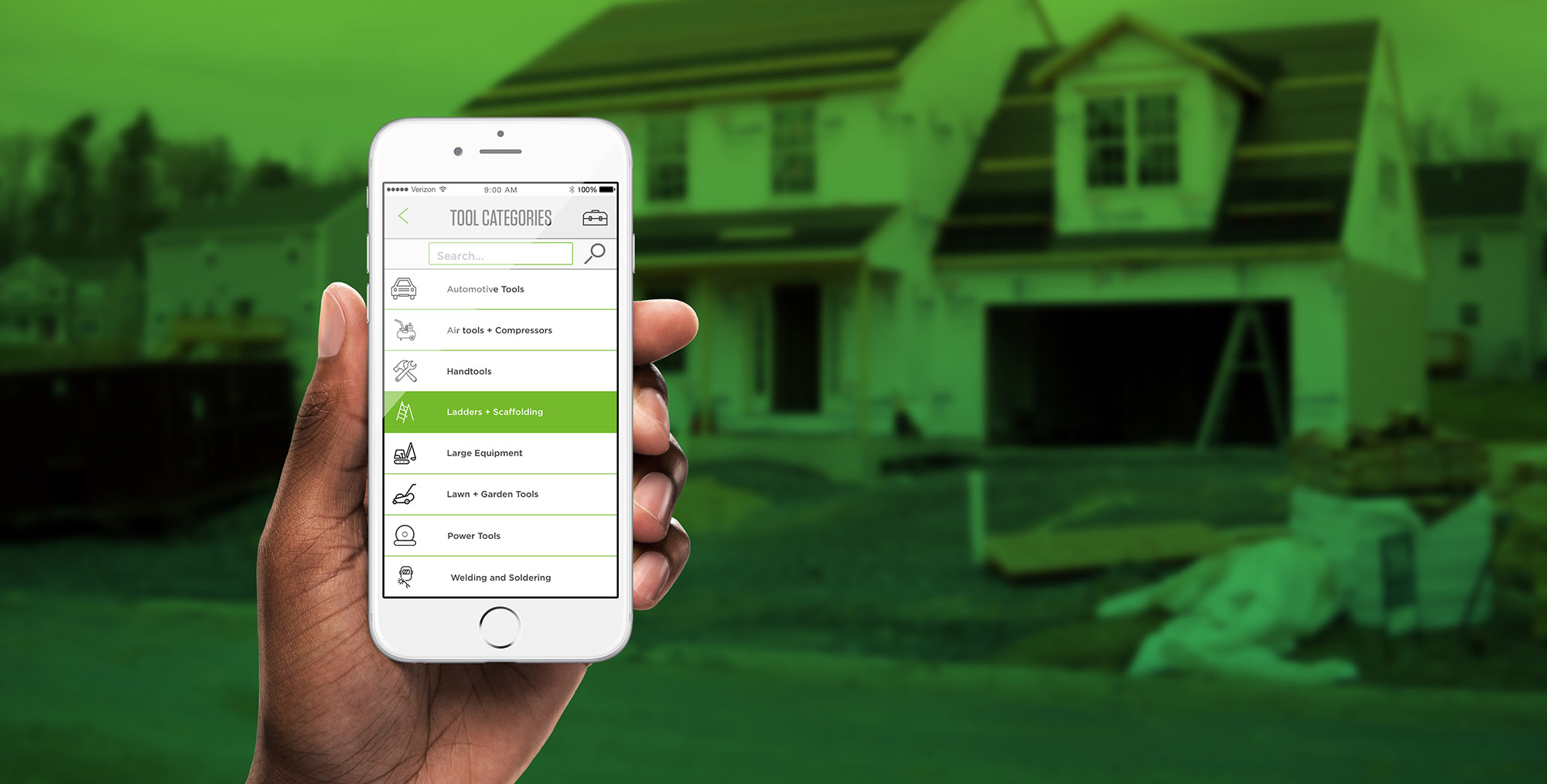 [unex_ce_button id="content_qq0pkymir" button_text_color="#ffffff" button_font="regular" button_font_size="15px" button_width="auto" button_alignment="center" button_text_spacing="2px" button_bg_color="#6fd626" button_padding="15px 45px 15px 45px" button_border_width="1px" button_border_color="#6fd626" button_border_radius="3px" button_text_hover_color="#6fd626" button_text_spacing_hover="2px" button_bg_hover_color="#ffffff" button_border_hover_color="#6fd626" button_link="https://invis.io/VR6AVEMCW" button_link_type="url" button_link_target="_blank" has_container="1" in_column=""]VIEW CLICKABLE PROTOTYPE[/ce_button]